Text To Speech is one of our features that you can add to almost all your alert types. We have added many languages and voice options to Sound Alerts to make it as versatile as possible.
First, visit the Sound Alerts Dashboard and log in.
From the Dashboard page, navigate to "My Alerts" --> "Other Alerts".
Now create a new alert or use one of the existing ones.
Click on the alert and now you will find all the options including Text to Speech on the right side. Here you can adjust 2 important parameters.
The language sets the pronounciation for the language so that it sounds authentic. The voice is an additional option. Here you can choose between male and female voices to bring individuality to your "Text-to-speech" alerts.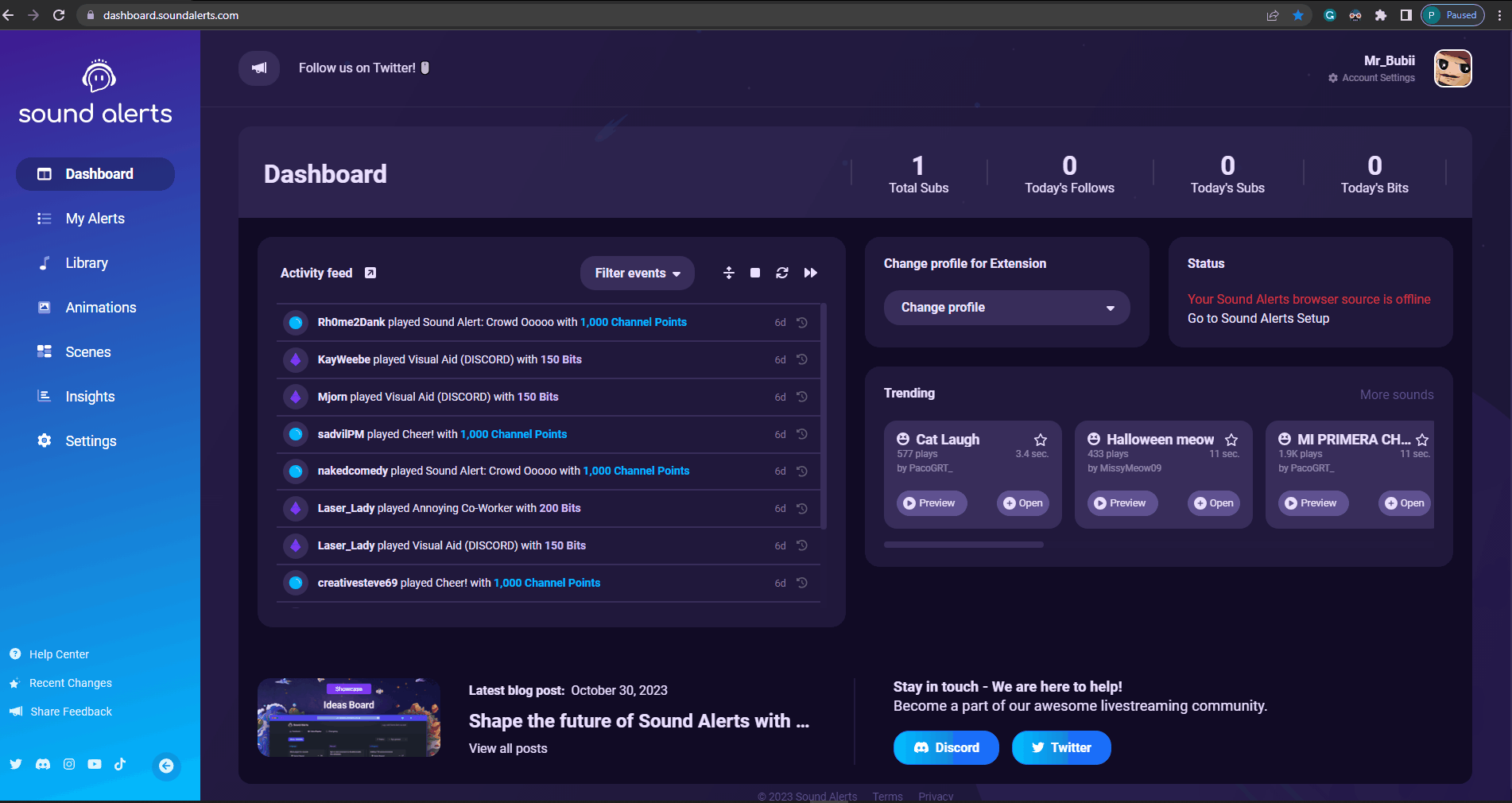 If you have any questions left, please get in touch with us and visit our Sound Alerts Discord Server.