It can be funny when the volume is higher than the moon most likely used for horror streams. But sometimes you and your viewers just wanna vibe in your streams and making some fun alerts everyone enjoys. Therefore you should know how to adjust the volume of your Sound Alerts.
Option1:
You can adjust the master volume in the "Settings" on the Sound Alerts dashboard.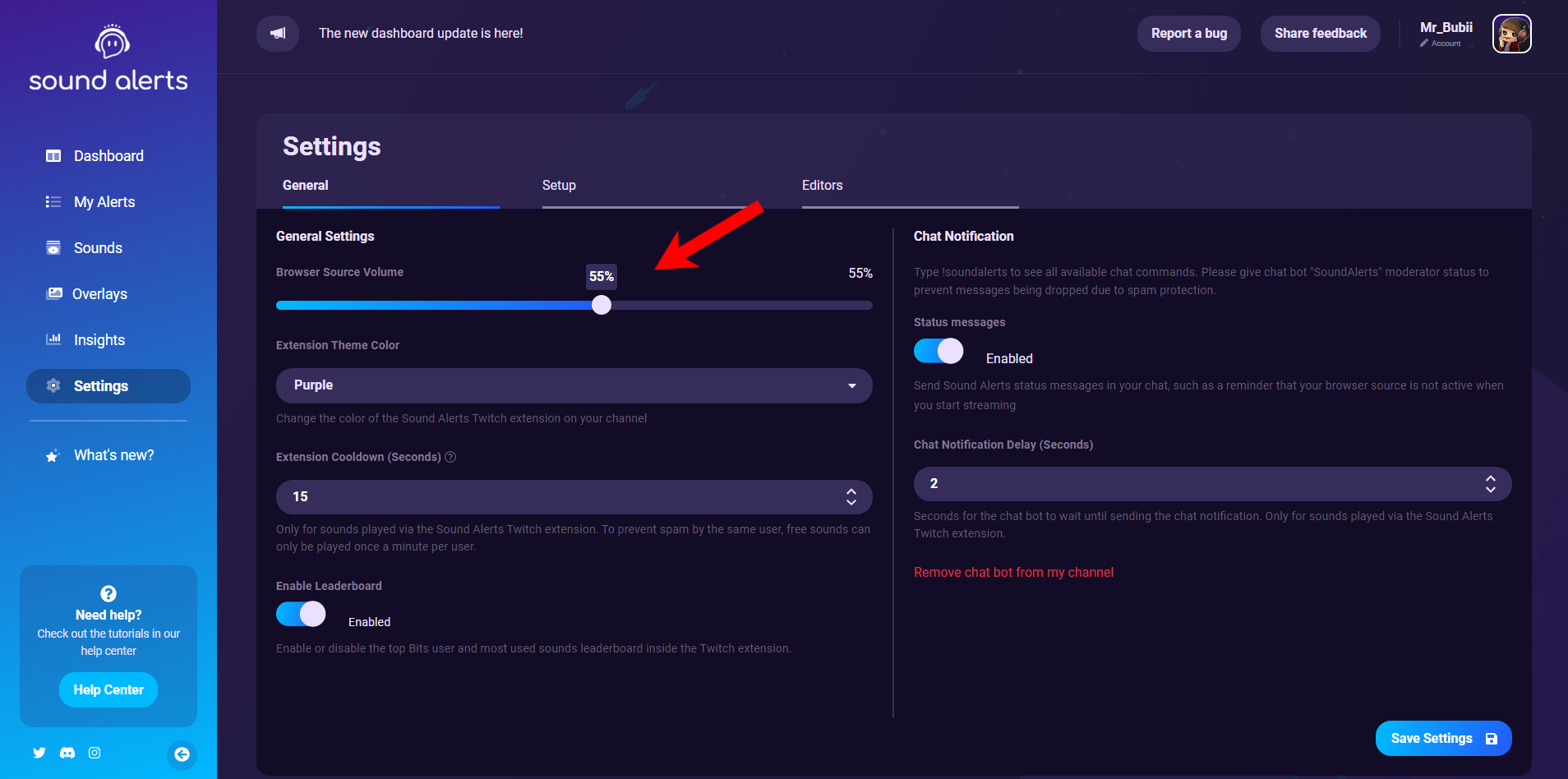 Option 2:
You can use the sound mixer within your streaming software (SLOBS & OBS) to regulate and change your sound settings for the alerts.


To enable your Sound Alerts browser source as an audio source in your sound mixer, right-click the Sound Alerts source and head over to your properties. Enable "control audio via OBS"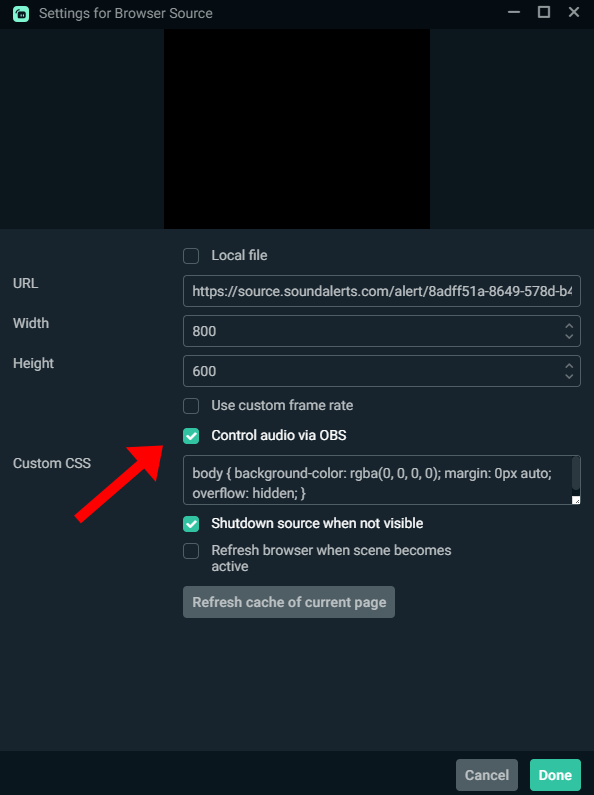 Change the volume for individual sounds
You can also change the volume of each of your Sound Alerts individually. To do that, head over to your Sound Alerts dashboard and select your sound. Now you will see the "Volume" slider on the right, just change the volume and play a test alert to see if it fits you.