With managers, you can assign other users to your Sound Alerts dashboard who are able to customize your alerts, select sounds, and design your Sound Alerts overlays. Simply add them through the new Managers section located in your Settings tab on the left side of the Sound Alerts dashboard.
1. Adding your managers
Type in the channel name, select the role you want to assign, and click on "Add manager".
Note: The invited user needs to be signed up on Sound Alerts before that process.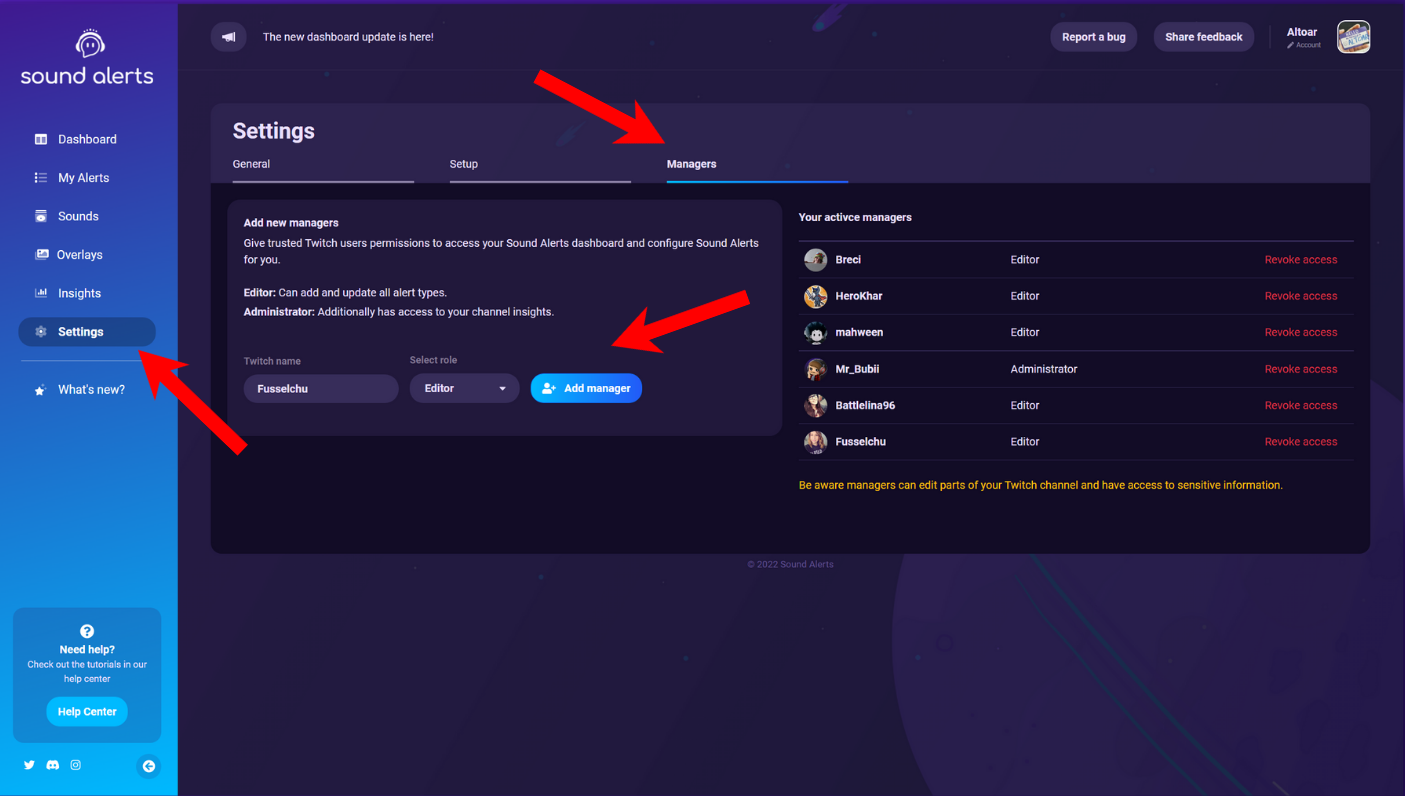 There are two types of managers you can choose:
Editors will be able to help you with the setup of your alerts and overlays
Administrators will also be able to see your statistics in addition to all the Editor functions
The assigned role can be swapped anytime by updating it in the dashboard.
2. Managing other channels
Managers can switch between channels in the account settings and utilize the new feature for multiple streamers.
You can do that with a click on your profile picture on the top right of the Sound Alerts dashboard (1) and selecting "Manage another channel" (2).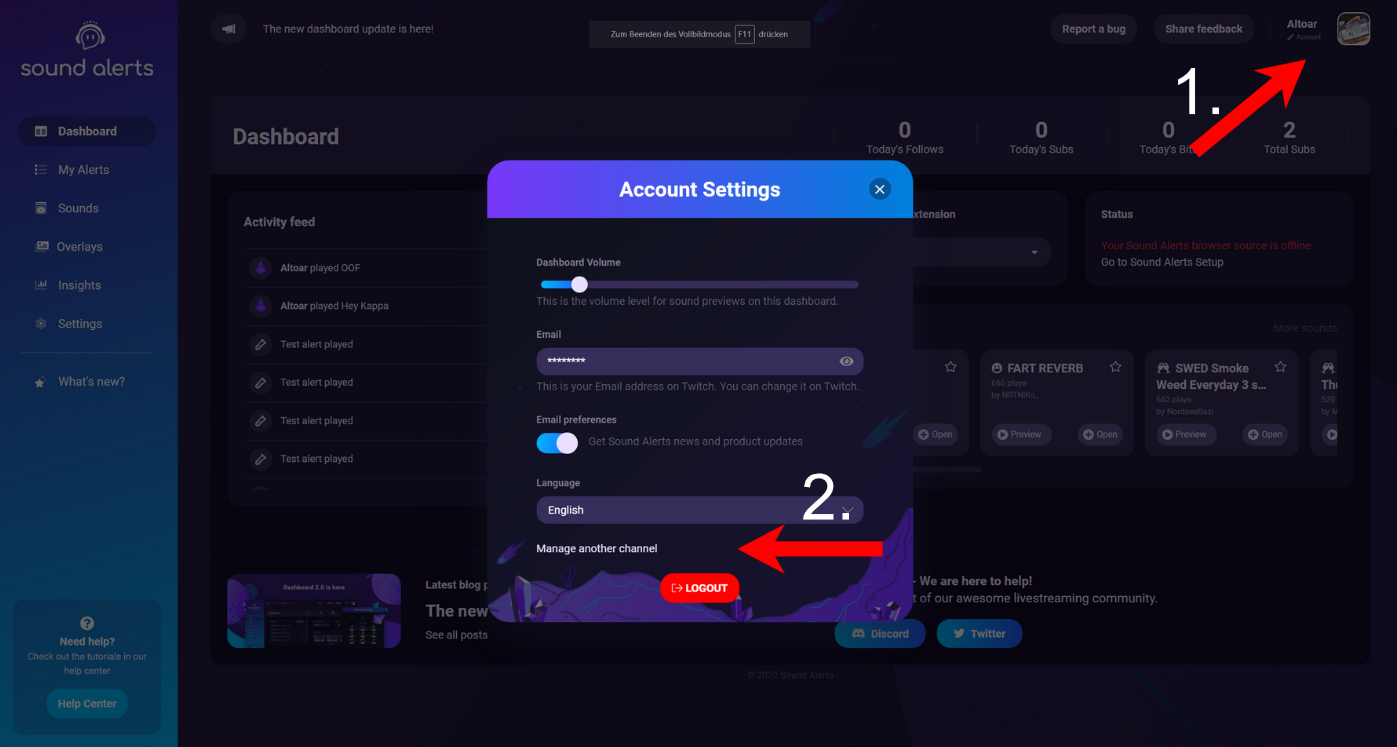 Managers will also see a list of all accessible channels in their dashboard.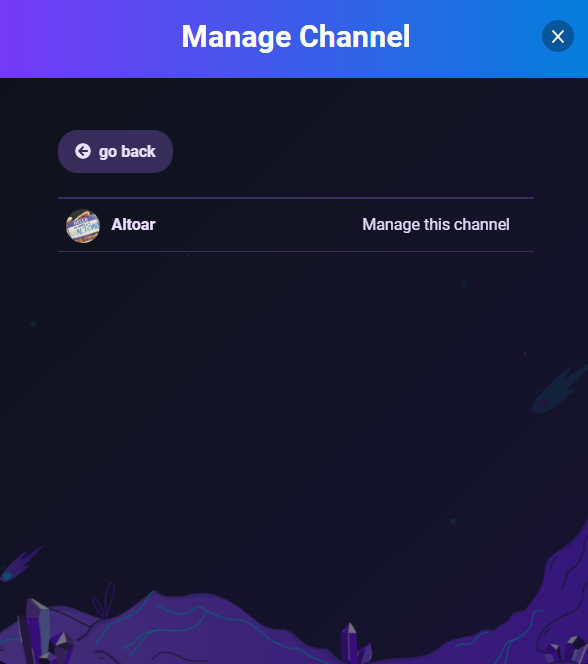 Click on "Manage this channel," and you can start changing up profiles and sounds for another channel.
Feel free to visit the Sound Alerts Discord for additional information and create a support ticket in our #open-a-ticket channel there.