This guide will show you how to complete the setup for Sound Alerts in Prism Live.
Integrate the Browser Source
After completing the basic Sound Alerts setup and installing Prism Live on your mobile device, it is time to combine these two by integrating the Sound Alerts browser source.
First, visit your Sound Alerts Dashboard and copy the Sound Alerts browser source.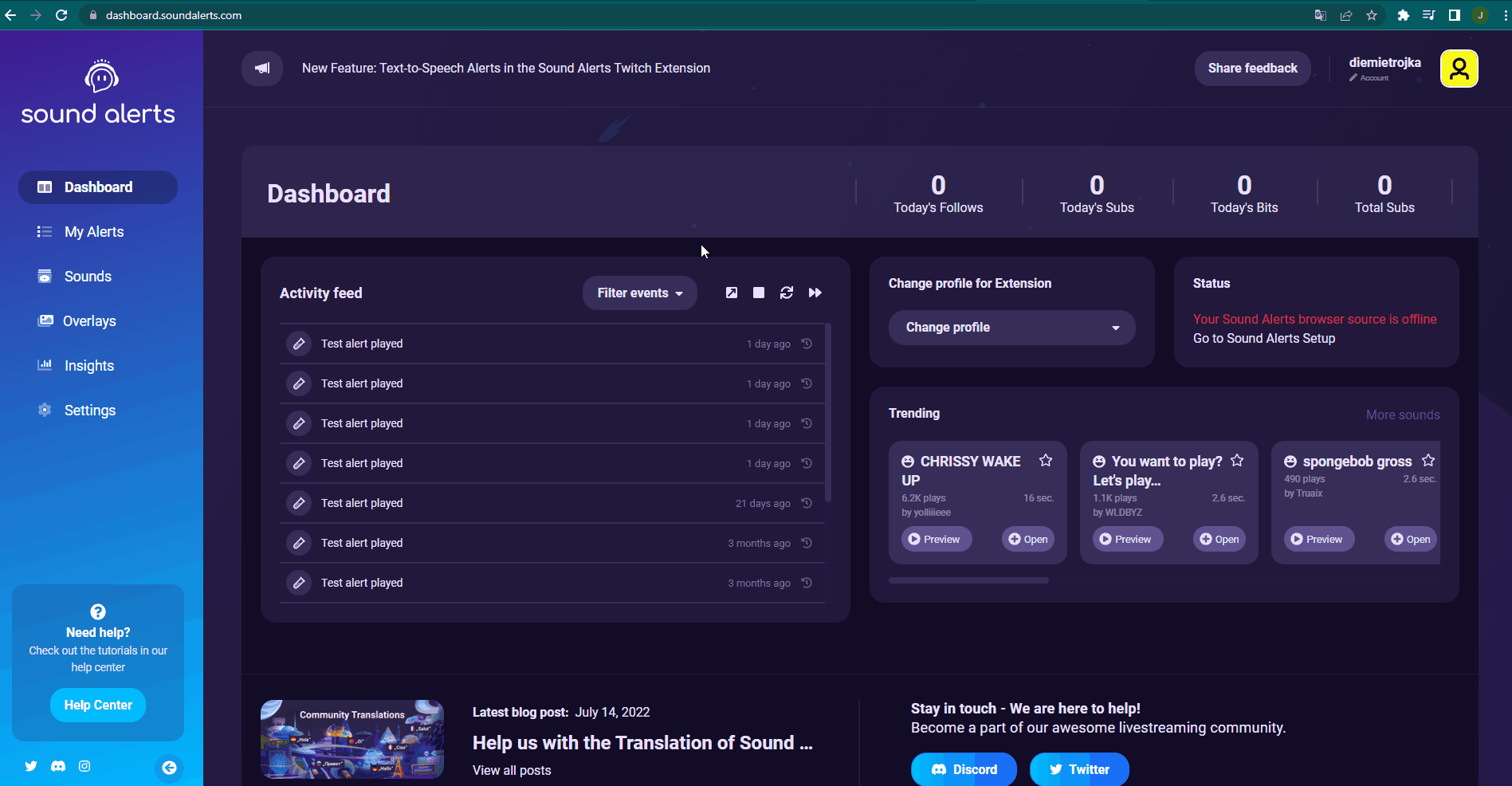 Now, open the Prism Live app on your mobile device and swipe to the left to reach the "My Studio" section.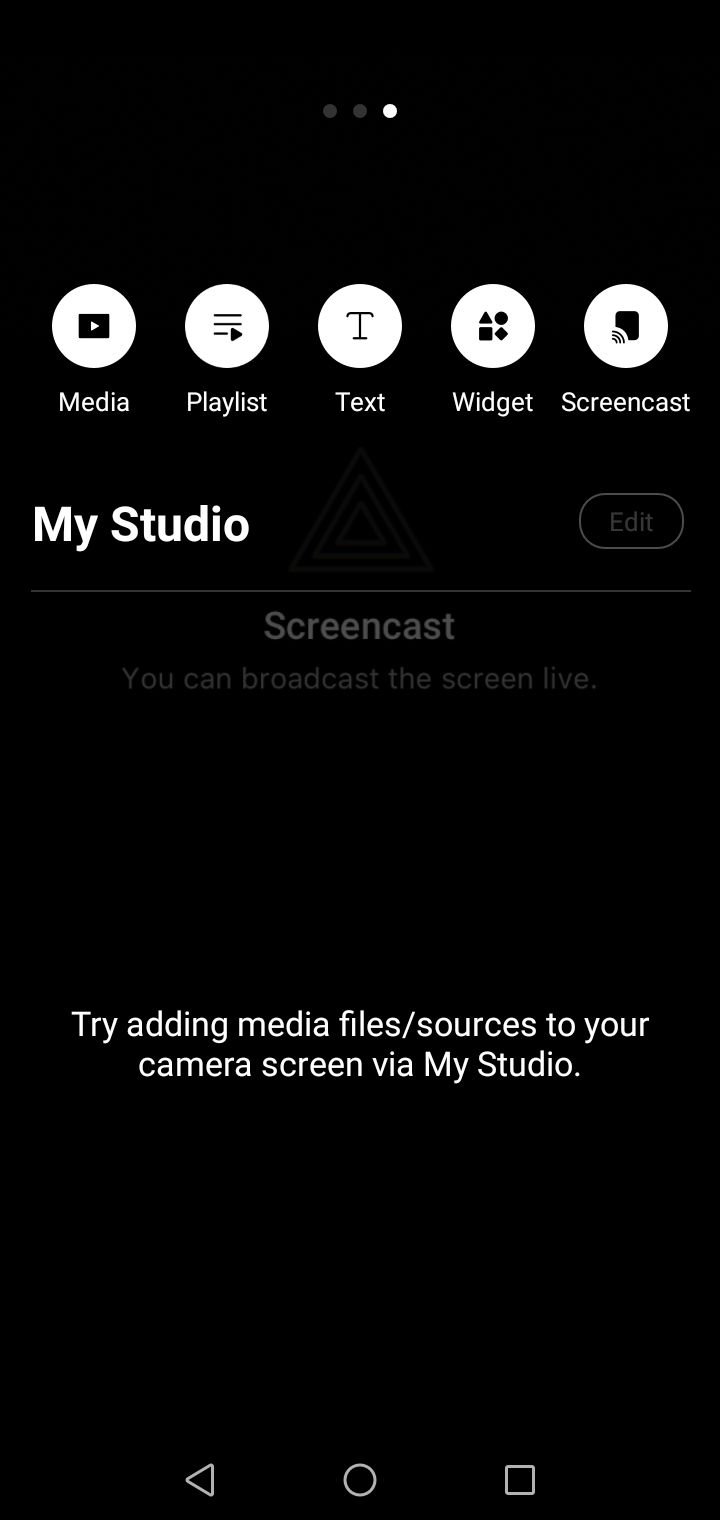 Click on "Widget" and then "web" in the options that should appear. Then paste the copied Sound Alerts browser source into the URL section and click on save.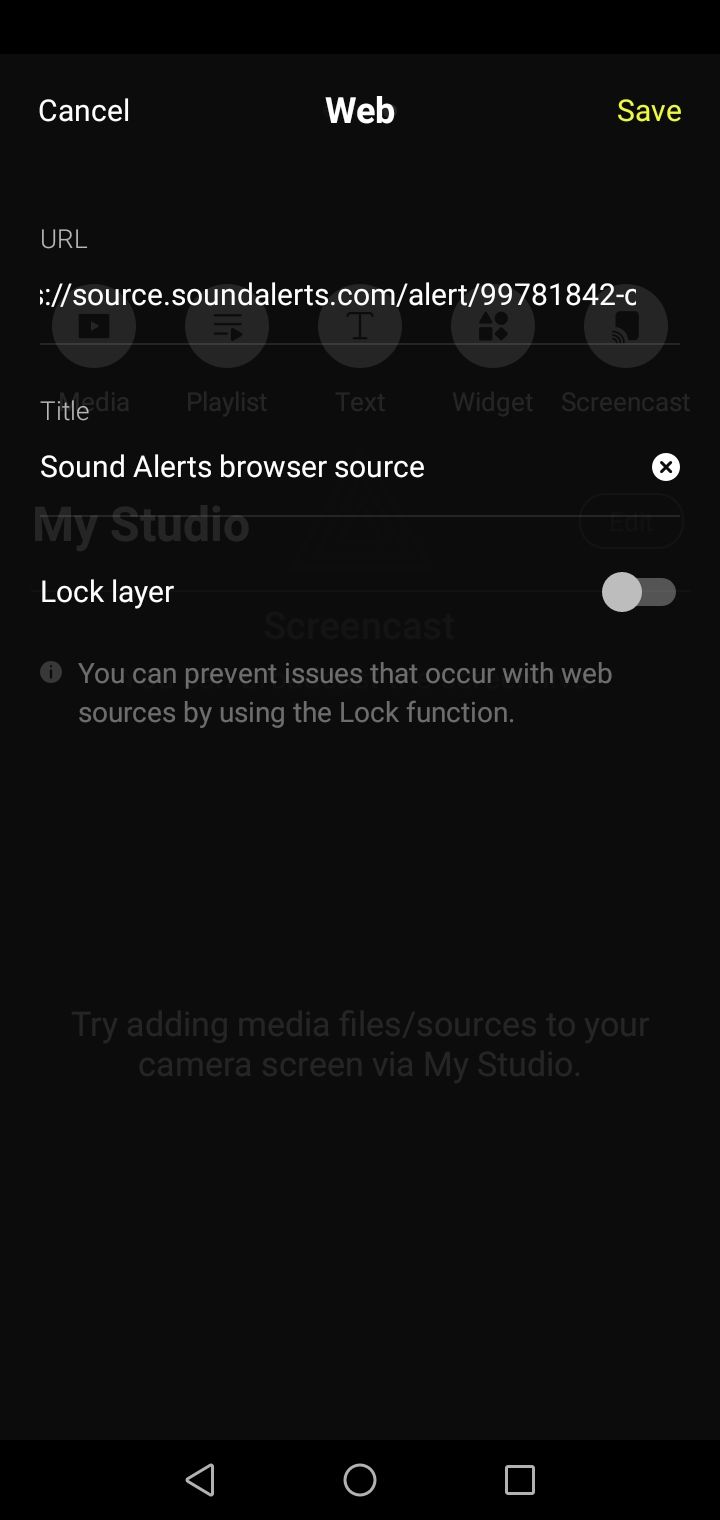 After that, you should see the Sound Alerts browser source in the "My Studio" menu.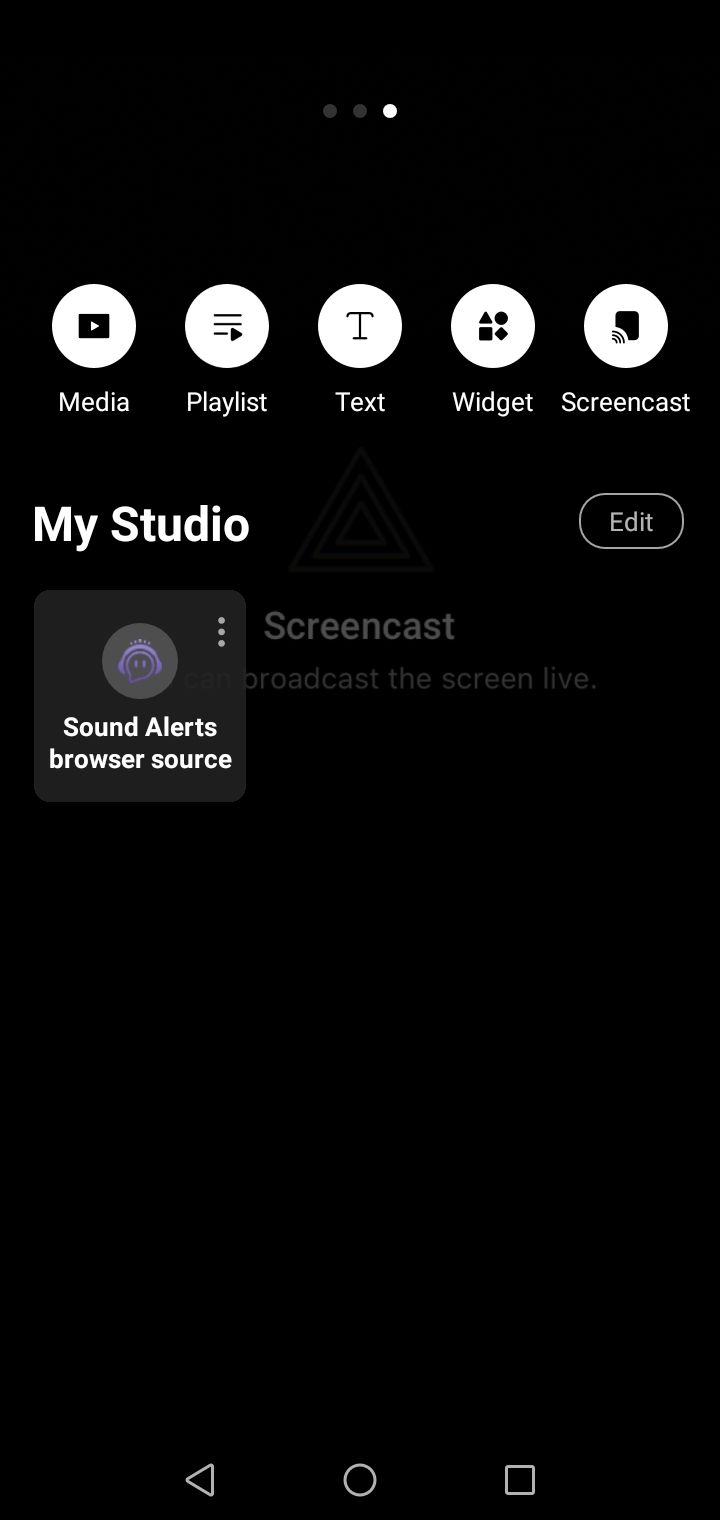 Now your Prism Live app and Sound Alerts are connected, and you are ready to proceed.
Customize Sound Alerts inside Prism Live
In addition to the customization tools on the Sound Alerts Dashboard, you also have some options inside the Prism Live app. You can change the size and position of the Overlay of your played Sound Alerts.
Swipe to the left inside your Prism Live app to reach the "My Studio" section and click on the Sound Alerts Browser Source
Now, you can drag it to the wanted position and size.