The Sound Alerts chatbot will join your chat after installing the extension successfully. The bot will inform you about redeemed sounds by posting a message in your chat that is visible to all users.
Disconnecting the Sound Alerts chatbot
The Sound Alerts bot will be in your chat and tell you when someone redeems a sound while you are using Sound Alerts. Sometimes you do not want to have him tell you.
To disconnect the bot from your chat you have to do the following:
Head to the "Settings" section and you will find "Remove chatbot from my channel".
Disabling the bot this way can also be used when you want to use Sound Alerts but do not want to have a text message in your chat.
Must have when streaming horror games- but you can also add a delay to the chatbot messages.
Sound Alerts chatbot is not being displayed in Chat
It can happen that the Sound Alert bot does not want to join your stream or is not able to send messages.
If the Sound Alert chatbot is not being displayed in your chat, please make sure chat alerts are enabled in the Sound Alert dashboard settings.
Also, make sure that the chatbot is a channel moderator so messages can get through follower-only mode.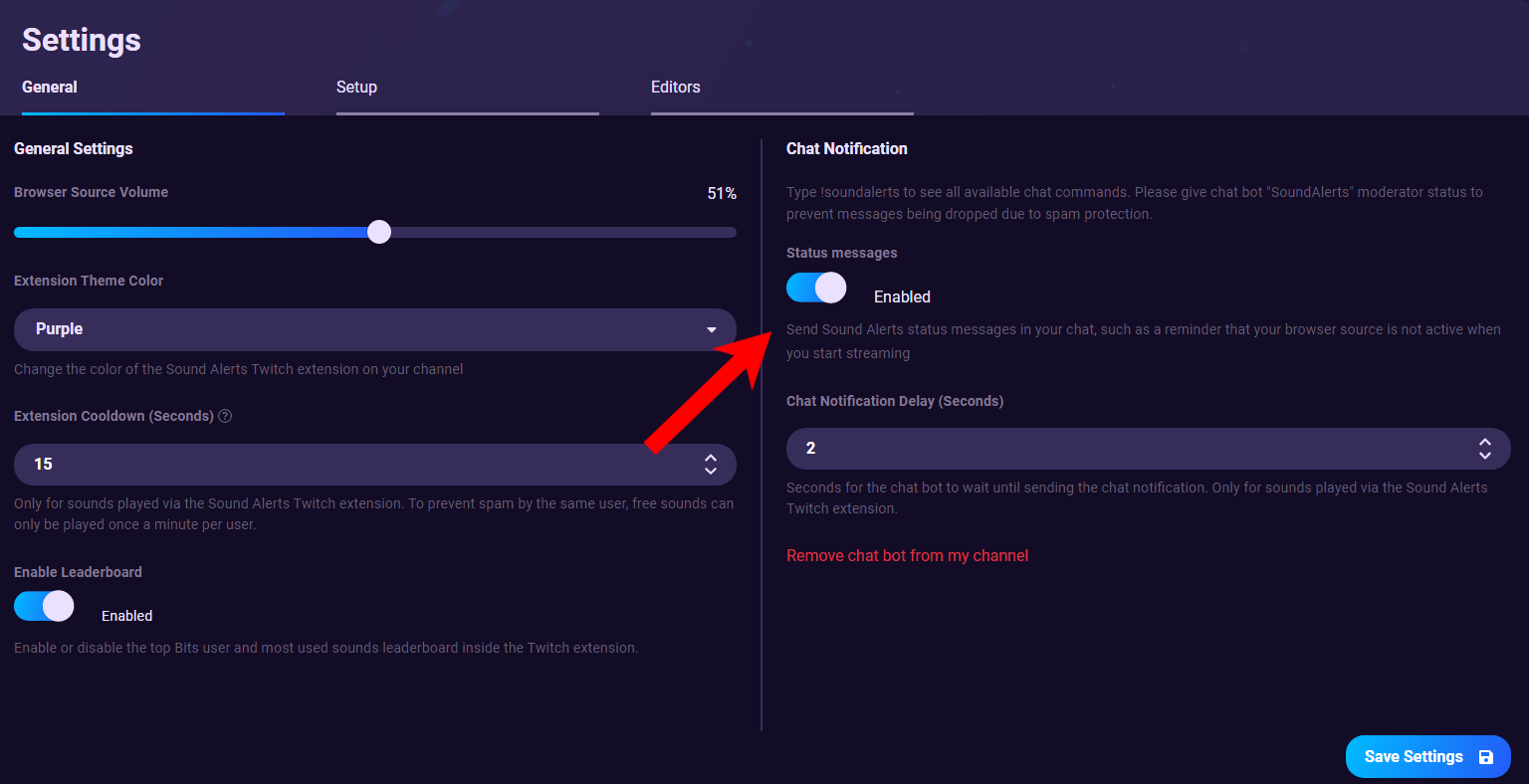 Note: Don't be afraid, the bot can't randomly ban users from your chat.
No Chat Alert
When there is no chat alert appearing, it can have different reasons. Anyway, visit the Sound Alert dashboard and log in. Head to "Settings". On the right side, you will find "Chat Notification".

Make sure it is "Enabled".
If it is already enabled toggle it off and back on again.
Customize the Bot chat message
Moreover, you can customize the chat message the Sound Alerts bot will post in your chat when someone is playing a sound or triggering any event (Follow Subs, Hypetrain, and even more).
You can set each chat message as individual as you want to.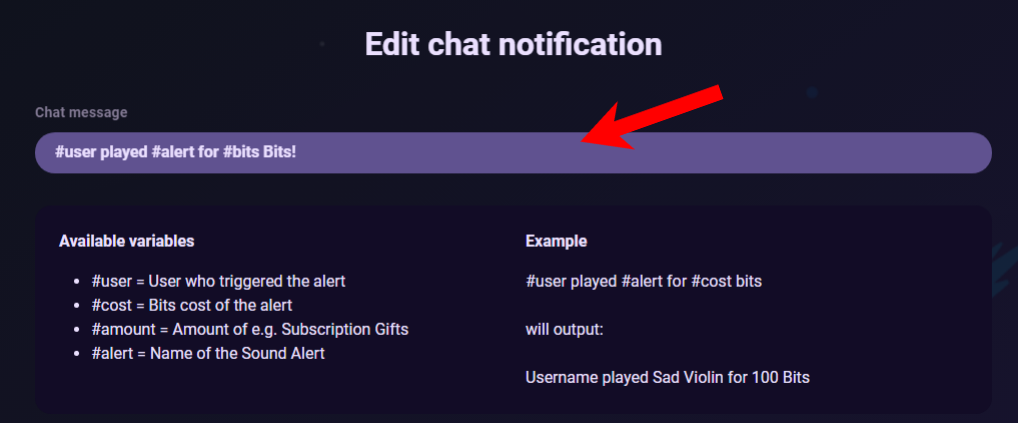 If you want more detailed information on how to customize your chatbot, click here