Sound Alerts lets you easily share sounds and animations from the Library or your private uploads with friends or other streamers.
To share a sound, visit the Sound Alerts Dashboard and go to the Library. Now select a sound and click the "Open" button.
In the opened window, you will find the icon to copy the URL to the sound directly to your clipboard. Now share the link with other content creator friends.
The same works with the designs from the Animation Store. Select the design, and you will find the Copy Link button on the right side.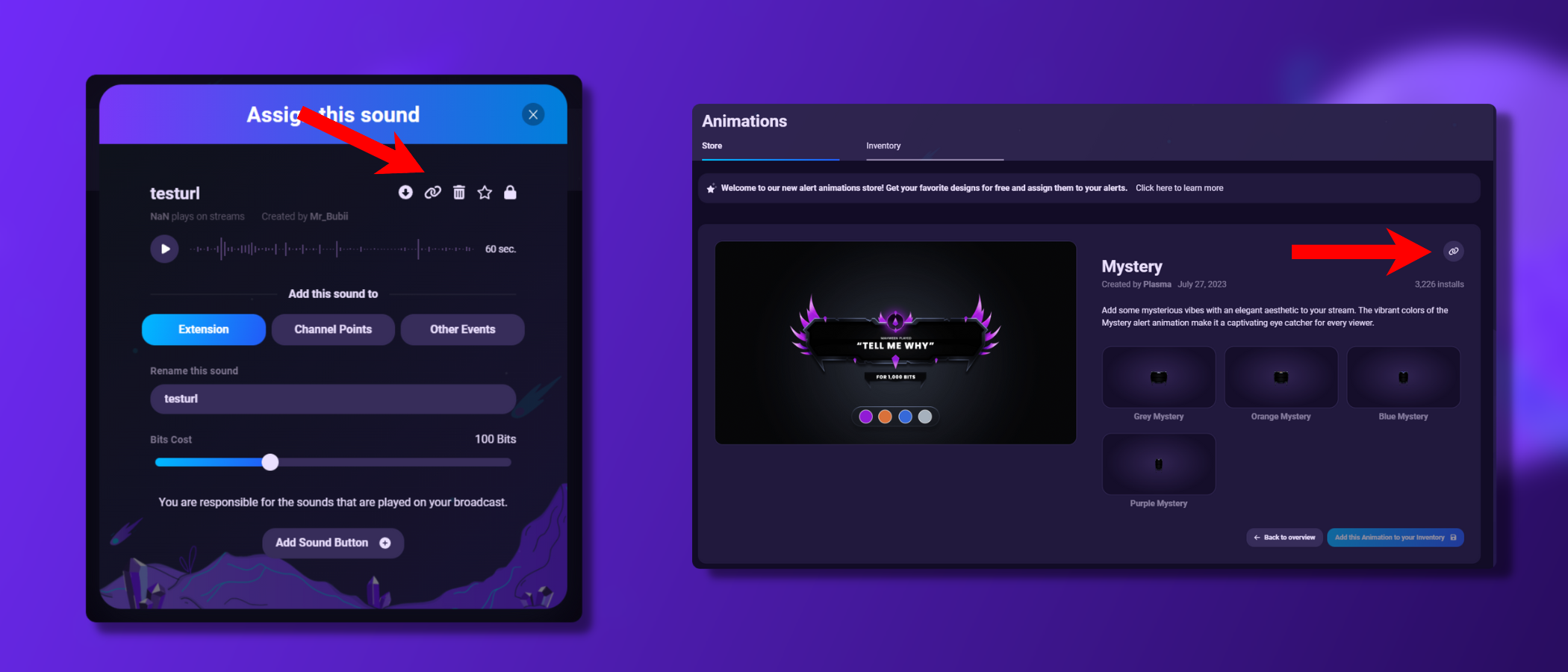 Don't hesitate to get in touch with our support staff if you have any issues or questions, and visit our Discord Server.