You can use Twitch via the official app on IOS and Android devices — Sound Alerts offers an official integration in both of those and we'll show you where to find it.
On mobile devices, the Sound Alerts Extension is not displayed in the panels or as a component.
In order to access the Sound Alerts Extension on mobile devices, you will need to tap on the app icon between the video player and the chat on the right side.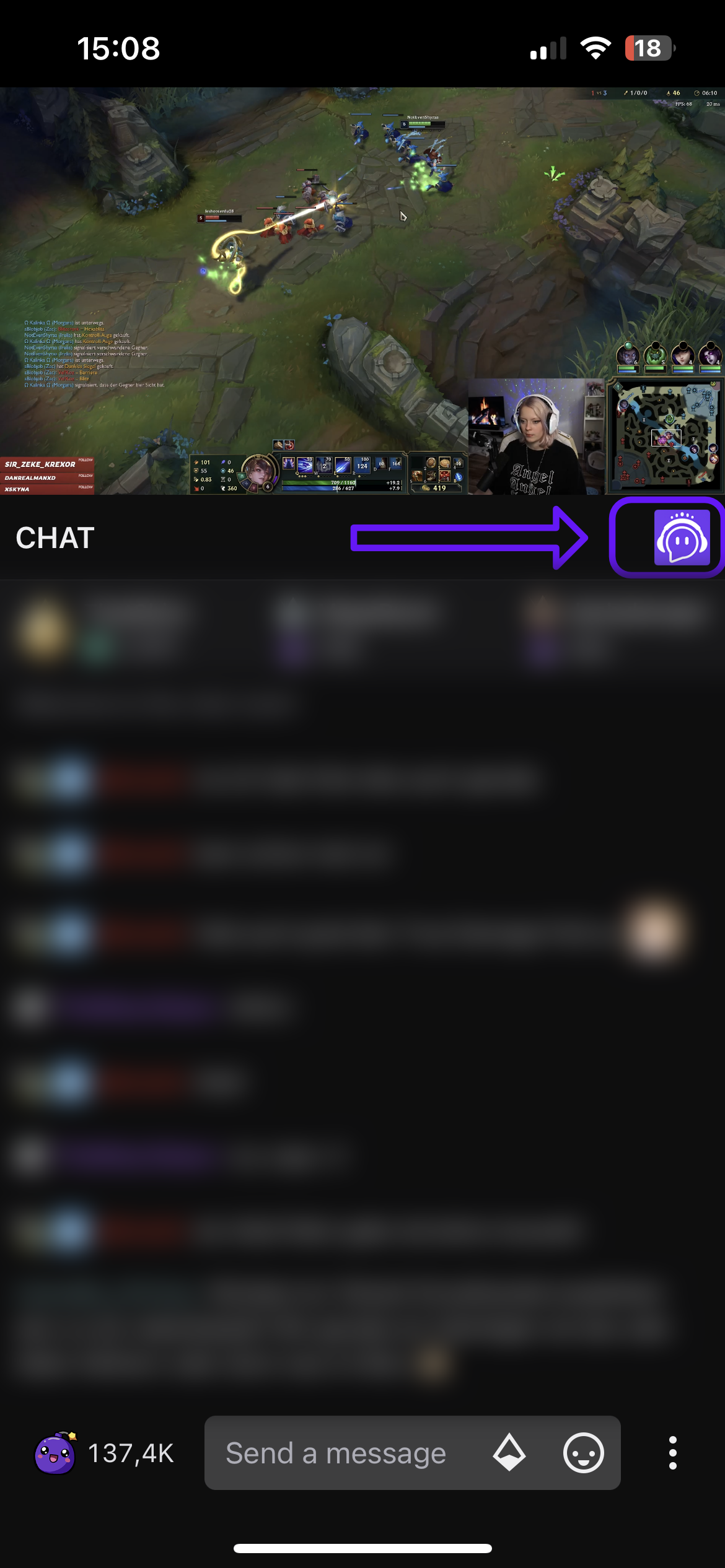 If the icon does not appear there, please check if your Twitch app is up to date. If it is, try restarting the app, or even restarting your smartphone.
If you still face problems after this guide, do not worry: You can join our Discord server to talk to our team of Sound Alerts experts.