By resizing the browser source you are able to customize the position and size of the Sound Alerts alert.
To resize your Sound Alerts browser source, either double click the source in the sources tab and change the Height and the Width or drag the edges of the browser source around in your studio monitor.
OBS Studio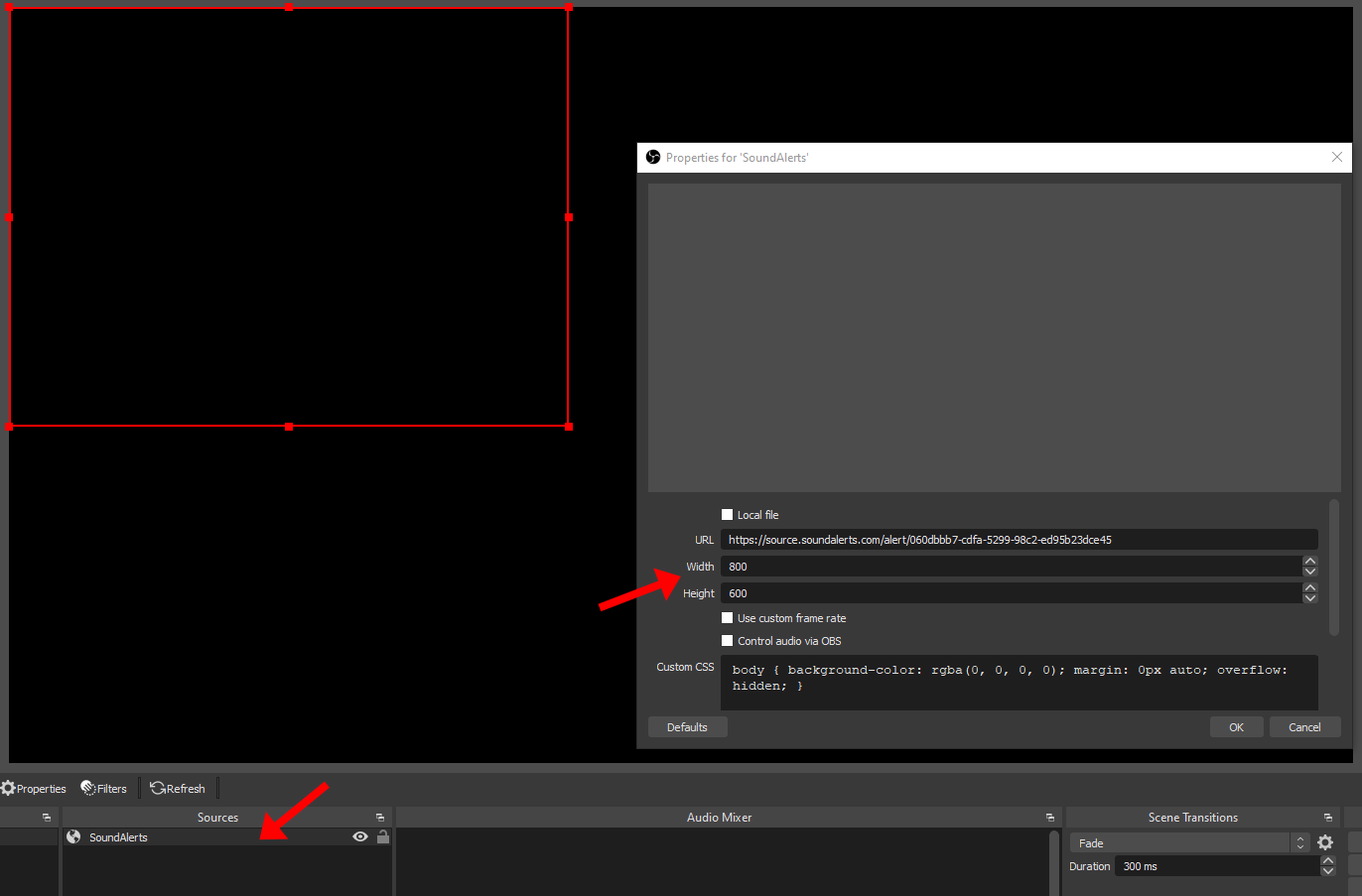 Streamlabs OBS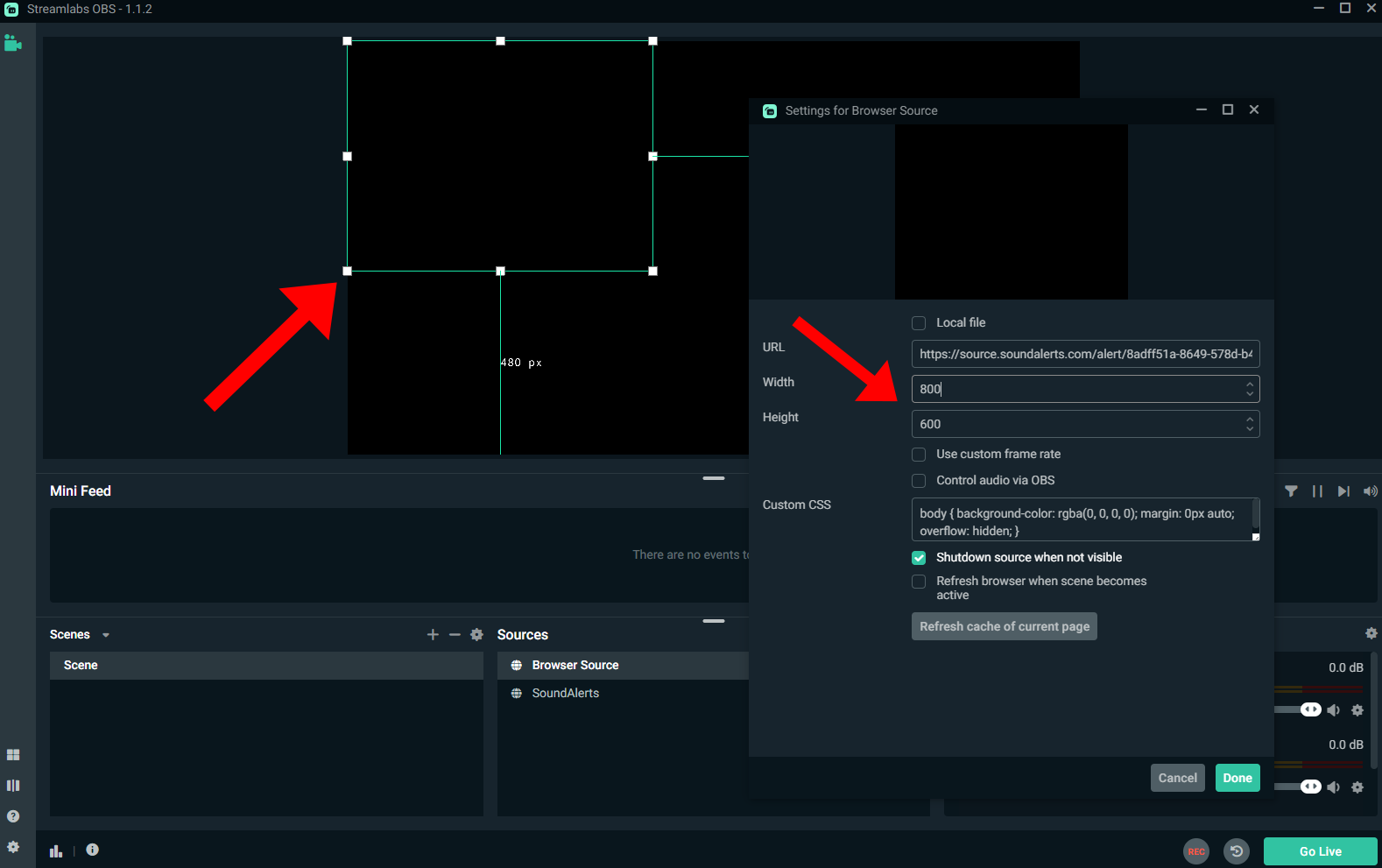 For OBS & SLOBS, you can lock your sources so they can not be moved around by mistake.

XSplit Broadcaster
To resize the Sound Alerts browser source you have to right-click the browser source and change the resolution in the "Display - resolution" tab.