With Sound Alerts, you can enable, disable and customize the messages the Sound Alerts Chatbot posts in your livestream chat.
Note: If the Sound Alerts chatbot is not working correctly, please look at our article about this topic here.
To enable or disable chat notifications, visit your Sound Alerts Dashboard, go to your Settings, and click on the button under Status messages.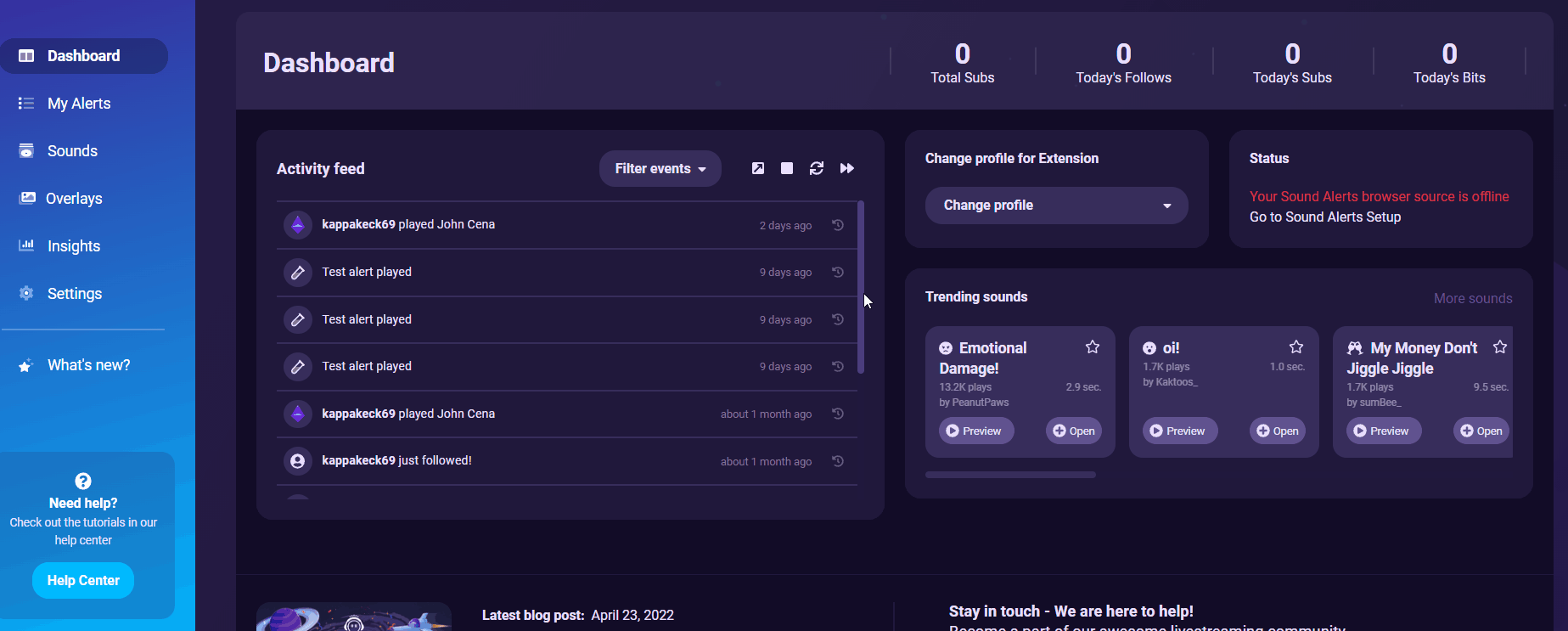 When this option is enabled, the Sound Alerts Chatbot will send chat notifications to your livestream chat and showcase essential information, such as your browser source not working correctly.
How to make the Sound Alerts Chatbot leave your livestream chat
If you want the Sound Alerts Chatbot to exit your livestream chat temporarily, click on "Remove chat bot from my channel" in your Settings tab on your Sound Alerts Dashboard. You will get a green notification when the bot got removed successfully.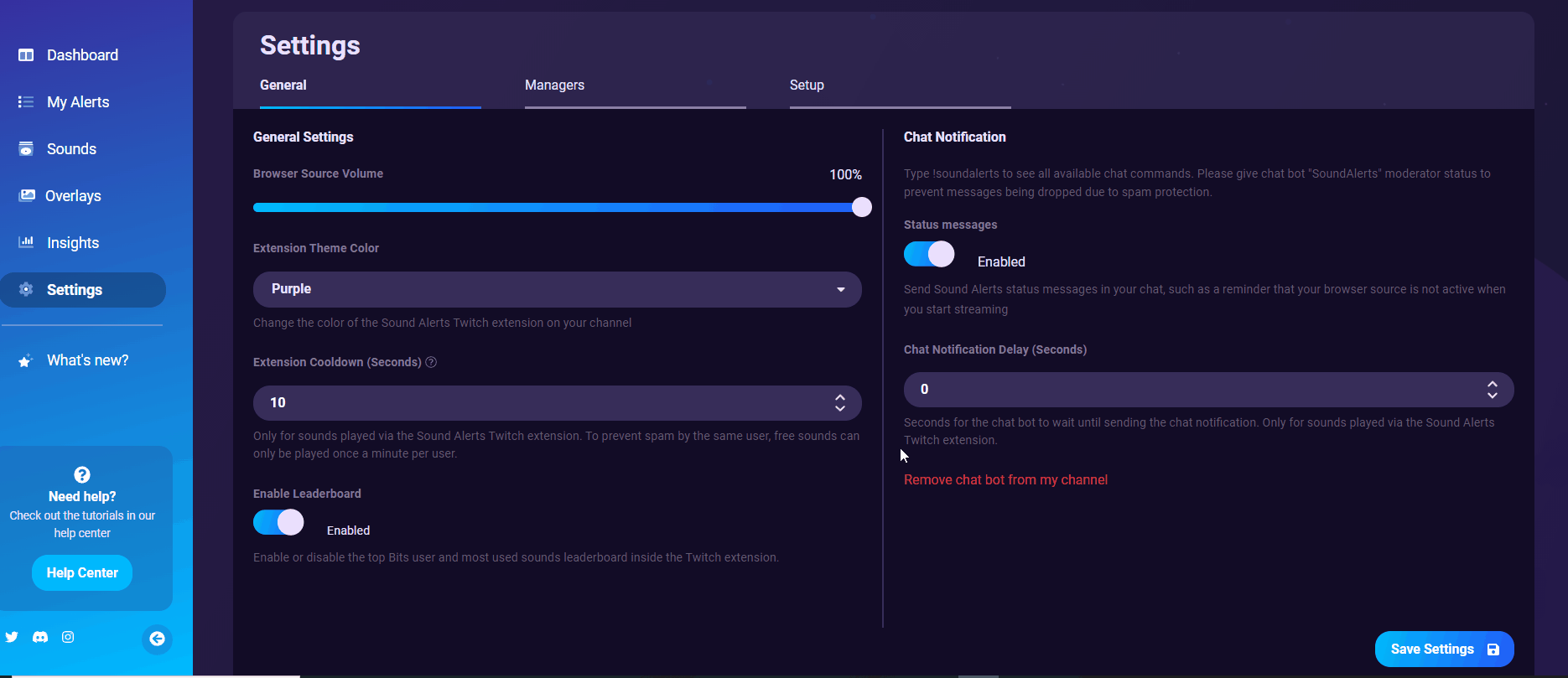 The Sound Alerts Chatbot will join your Twitch chat again when it has to post a new chat message. To keep the Sound Alerts Chatbot from entering your chat again, please disable chat notifications and remove the Sound Alerts Chatbot from your chat.
Delay Chat Notifications
This option comes in handy when you want a Sound Alert to hit you by surprise, and you don't want to get spoilered due to the chat notification.
Visit your Settings on your Sound Alerts Dashboard and select the delay you want to include - save your settings afterwards.
Please note that Twitch has a separate notification when someone spends Bits in your chat.