This Article will show you the features of the Sound Alerts Library and how to use them.
Searching
The first feature is the searchbar, which lets you search for any sounds available in the library — an excellent way to search for specific memes or sound variations.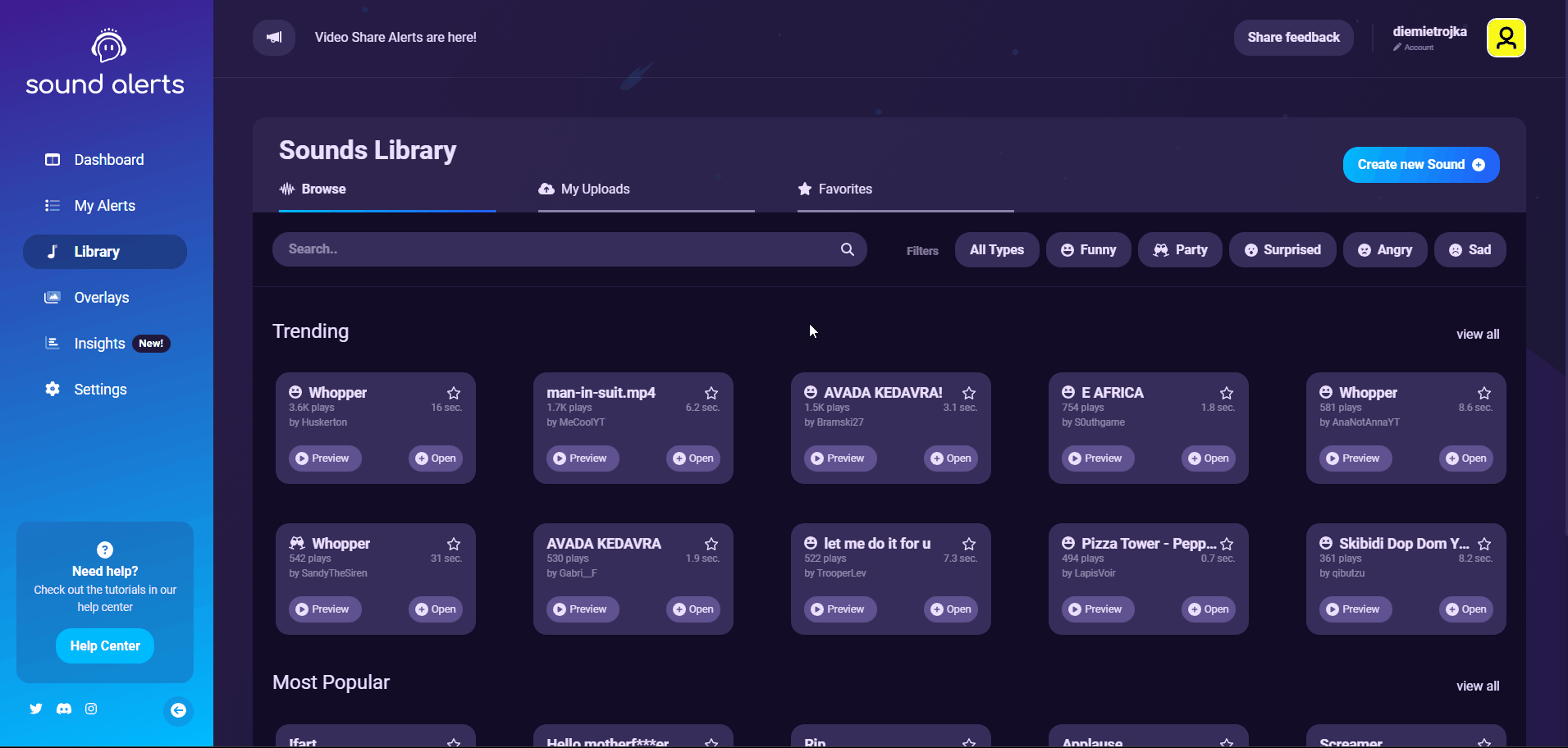 Filtering
The next feature is the option to apply additional filters to your search, to help you find the Sound Alert you want. You can select the following filters:
All Types
Funny
Party
Surprised
Angry
Sad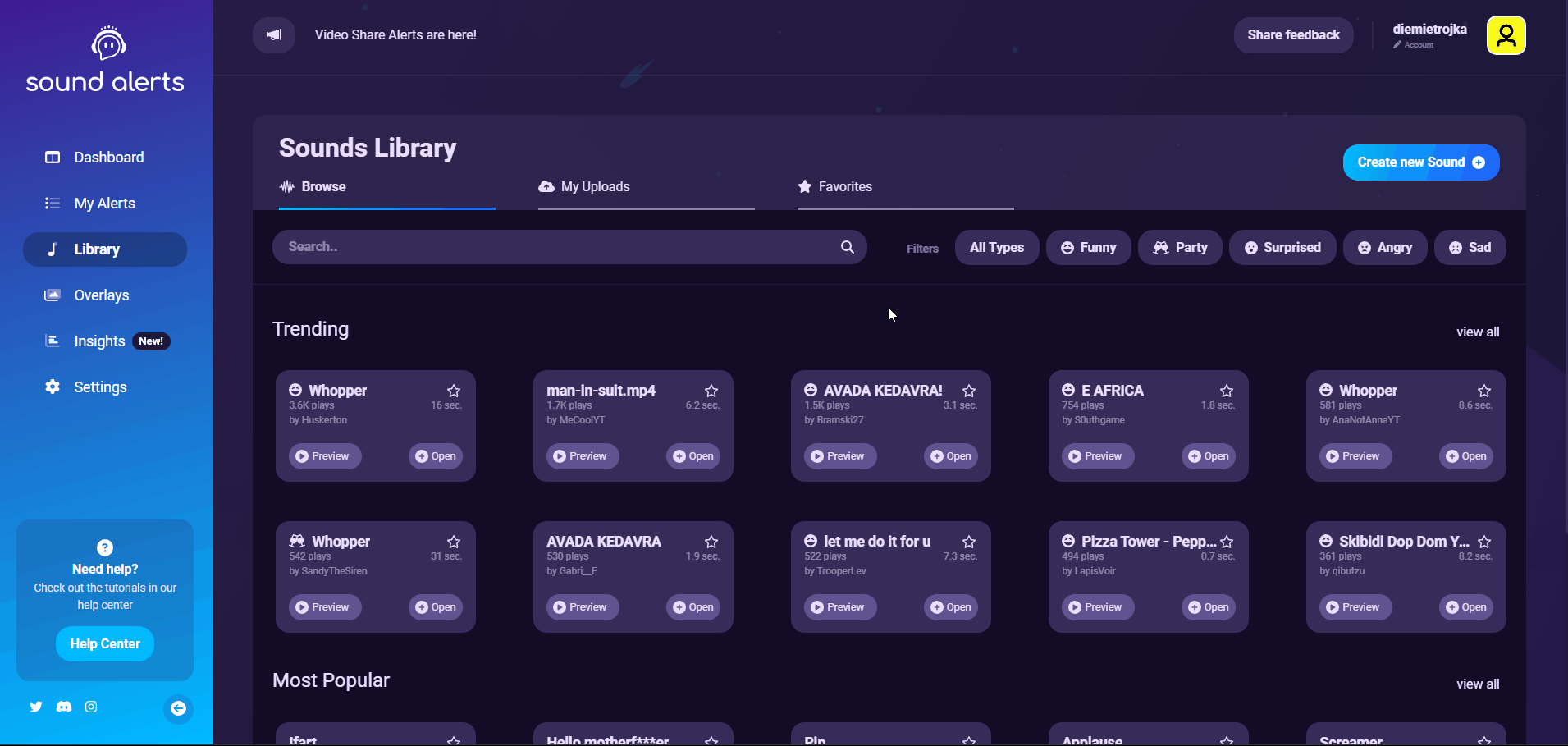 Uploading
The upload feature lets you upload and create your own Sound Alerts in three easy steps.
Step 1: "Add and edit"
Click on "Create new Sound" and add the file or link you want. You can use a Twitch or Youtube link or use one of your files and insert it via drag and drop.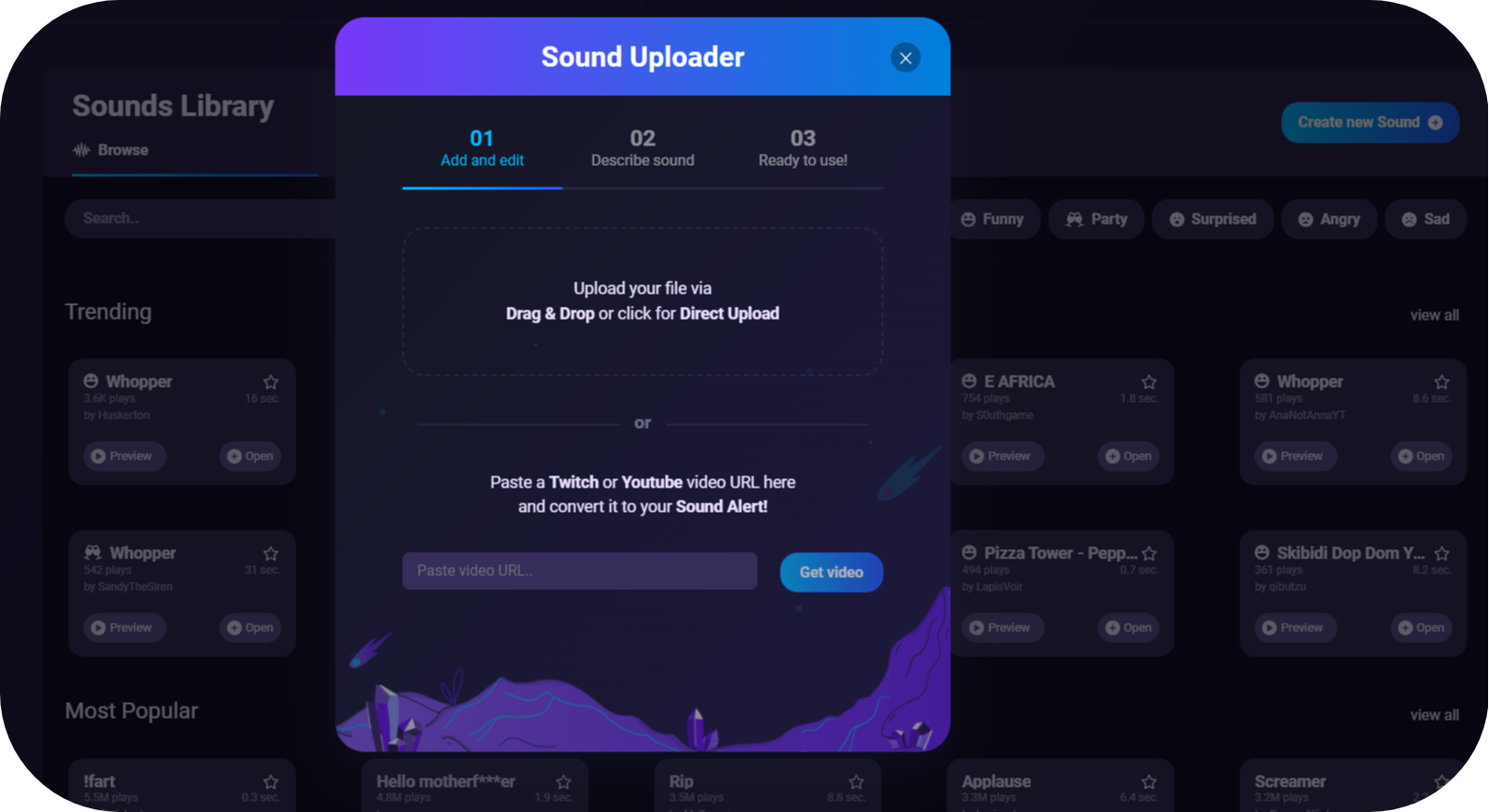 After that, you can crop your sound file to select the part that is needed for your alert.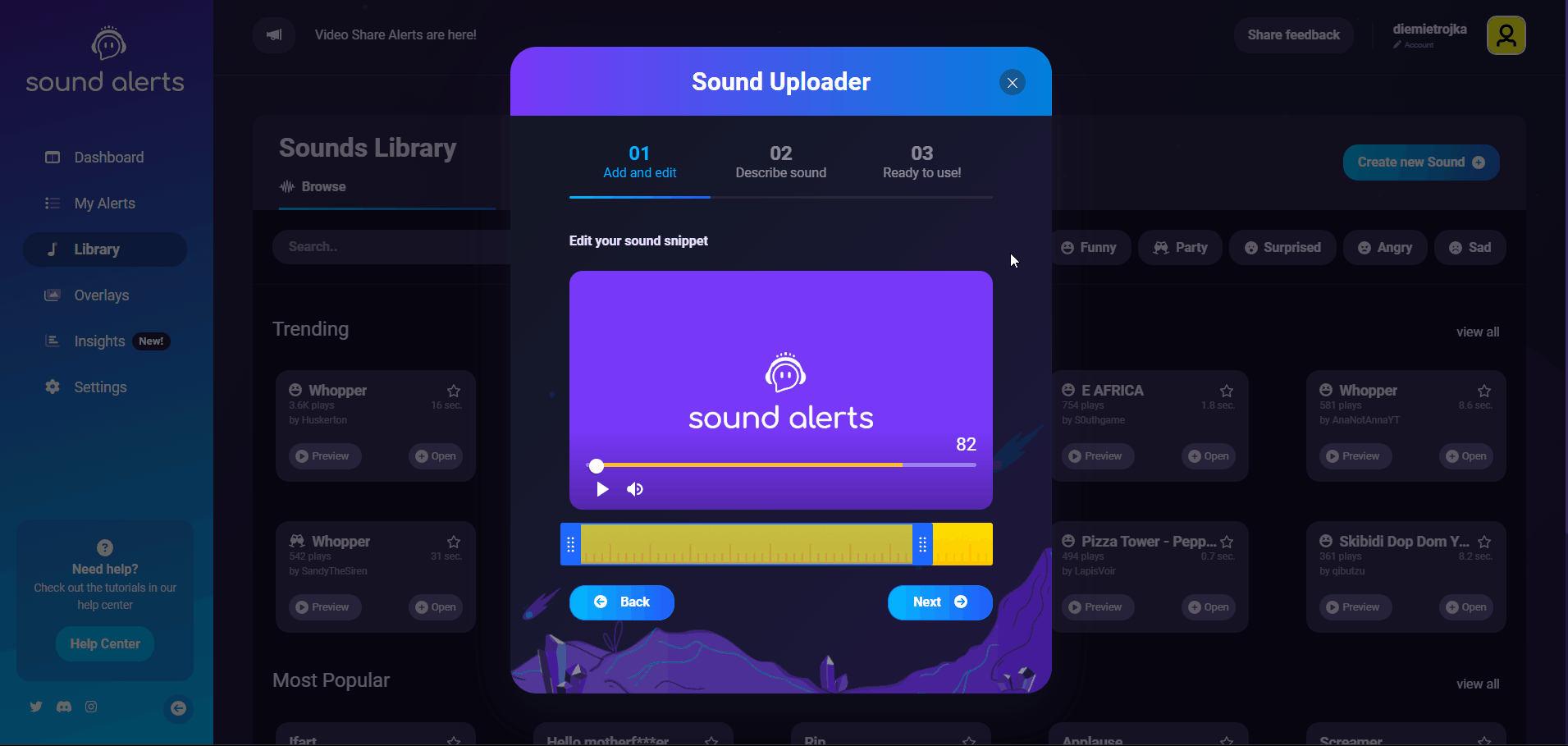 Step 2: "Describe your Sound"
You can give your alert a title, select the right mood and decide if it should appear in the public Sound Alerts Library via the "Unlist this sound" option.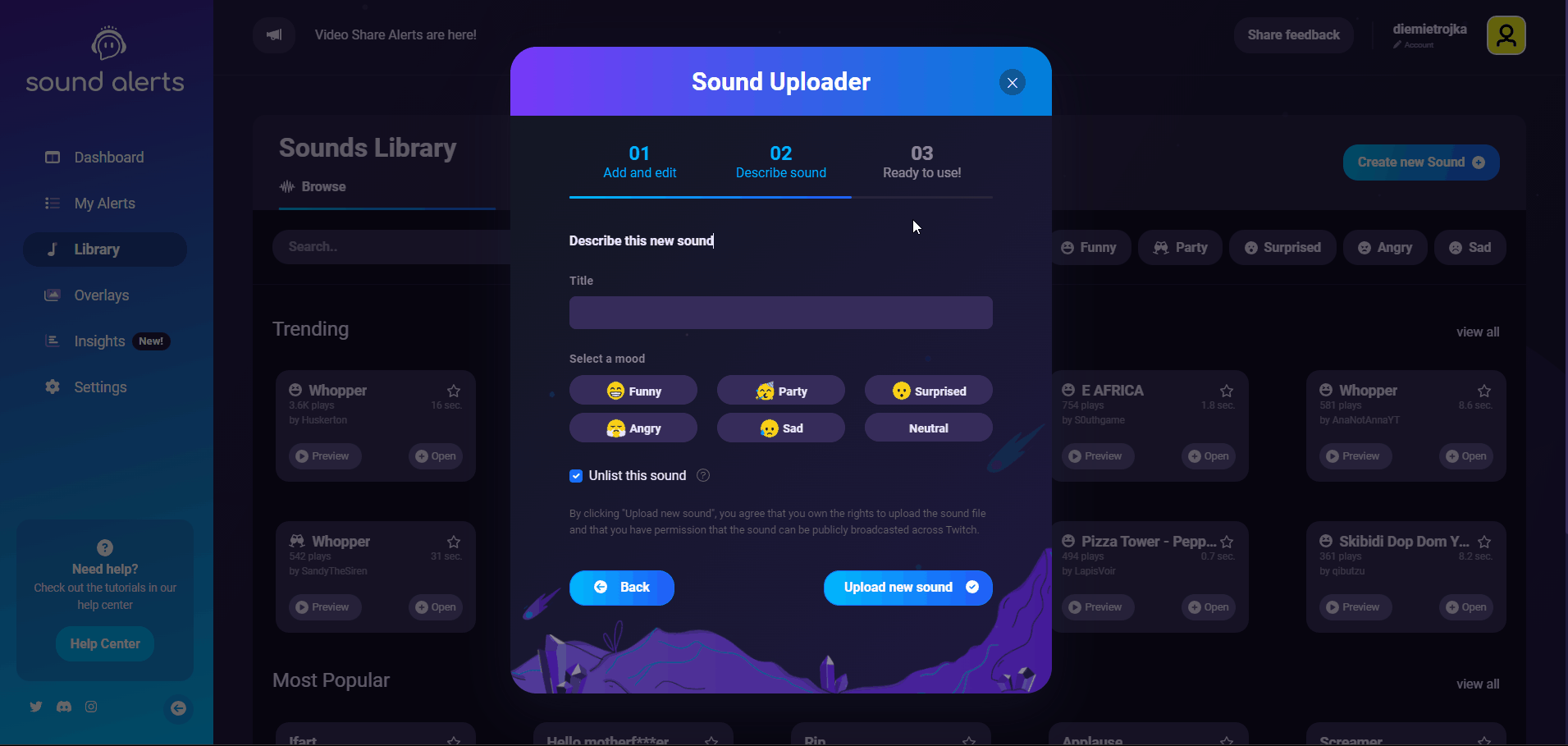 Step 3: "Ready to use"
Congratulations! You have uploaded your own alert, which is now ready to use.
If you have questions, or need help regarding Sound Alerts, please reach out to us and join our Discord server.