Chat Box Widget
With the Chat Box widget, you can display an excellent version of your Twitch chat in your livestream.
You do not want to read all this text? Here is a brand new YouTube Video showing you all you need to know!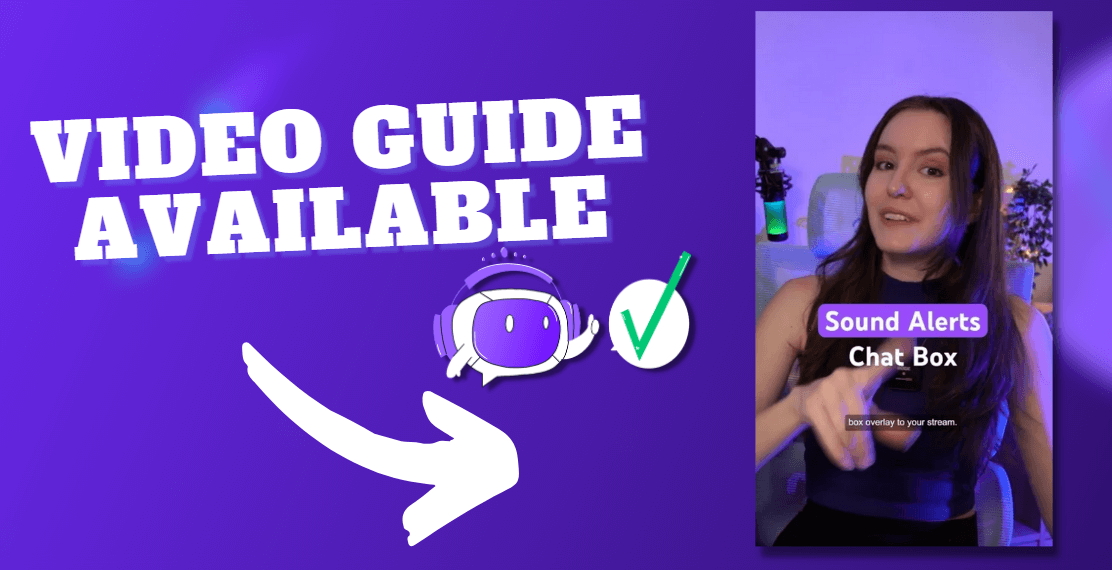 How to create a Chat Box Widget
If you want to create a Chat Box widget, follow these easy steps:
Visit your Overlay section on your Sound Alerts Dashboard, click on "Scenes" and on "+Add new Scene" to open the Sound Alerts Scene Editor.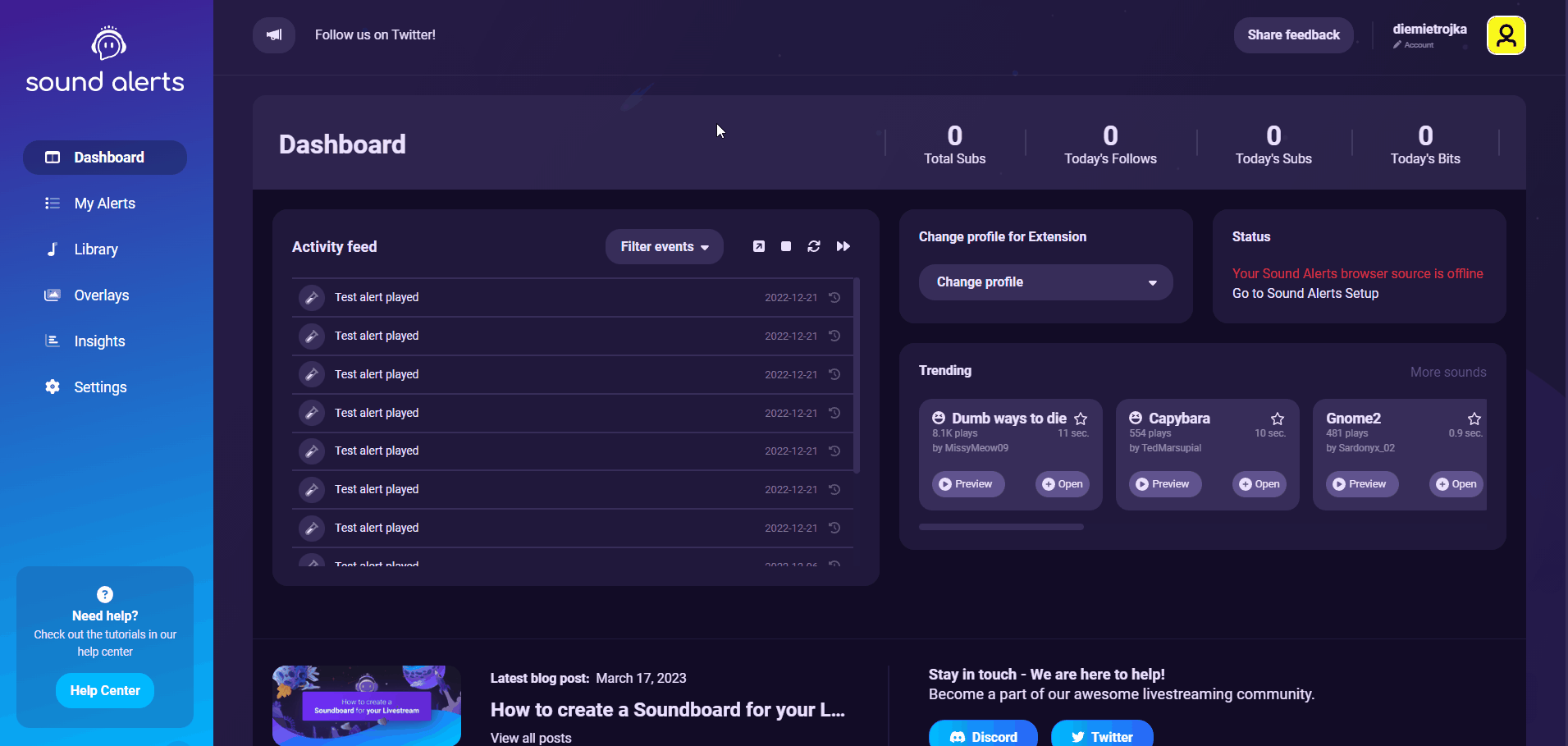 Click on "Add new Widget +" and select "Chat Box"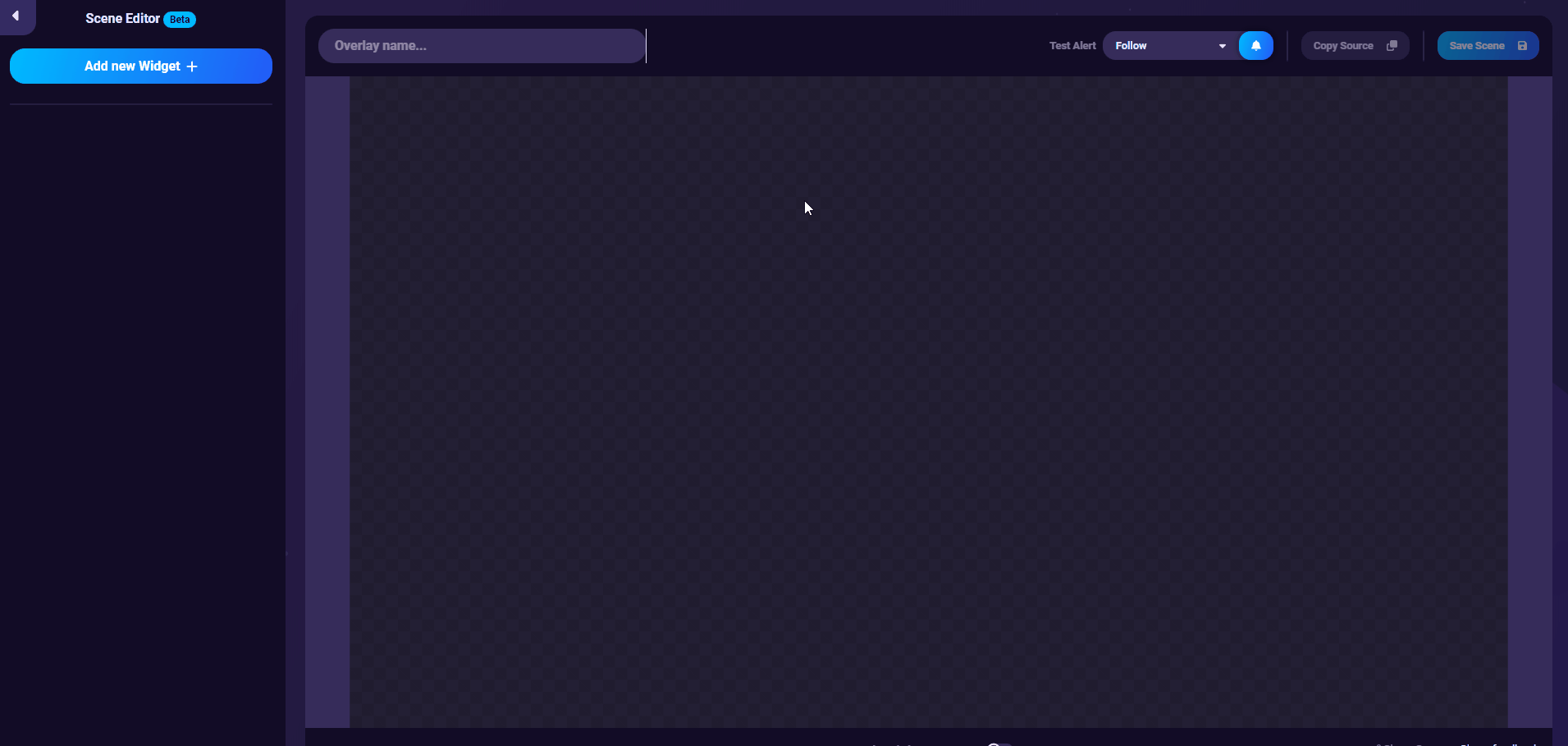 Customize your Chat Box widget
You can customize the position and font of your chat Box widget to your liking by simply selecting the wished parameters.
You can read more on how to customize your font here.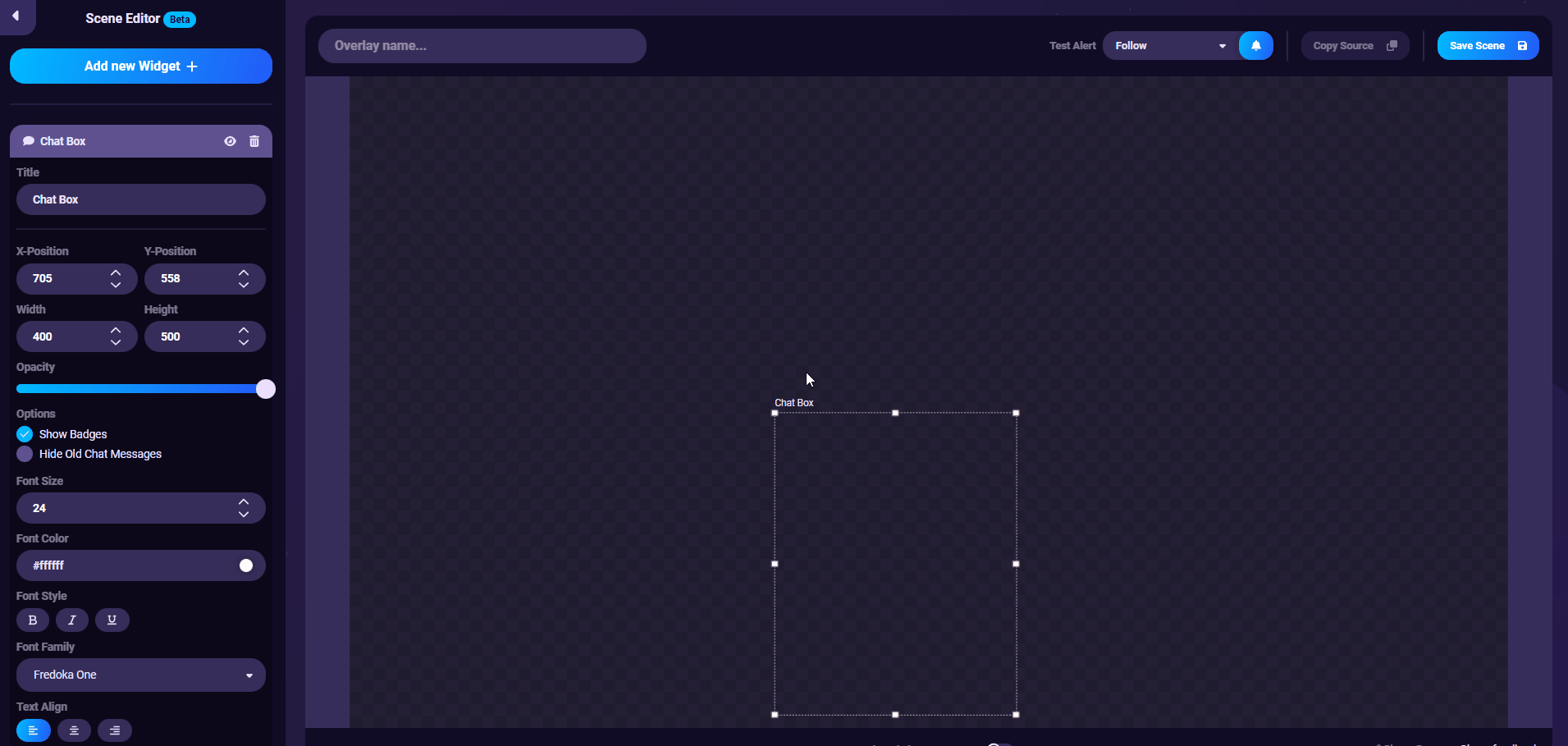 You can also choose if you want badges to be displayed and also for how long old chat messages are shown.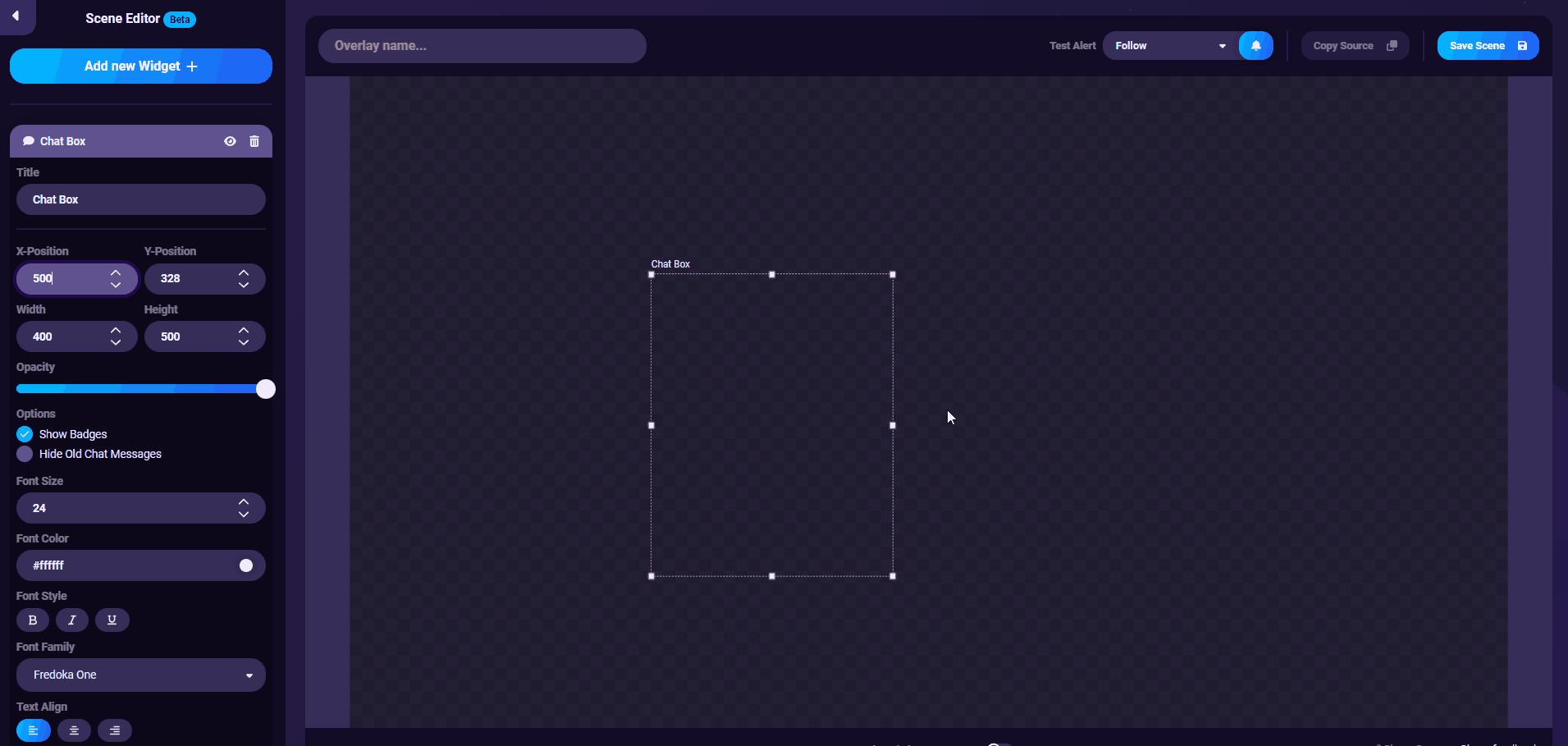 Last but not least, you can edit and create a list of ignored users. The messages of ignored users won't appear in the Chat Box widget.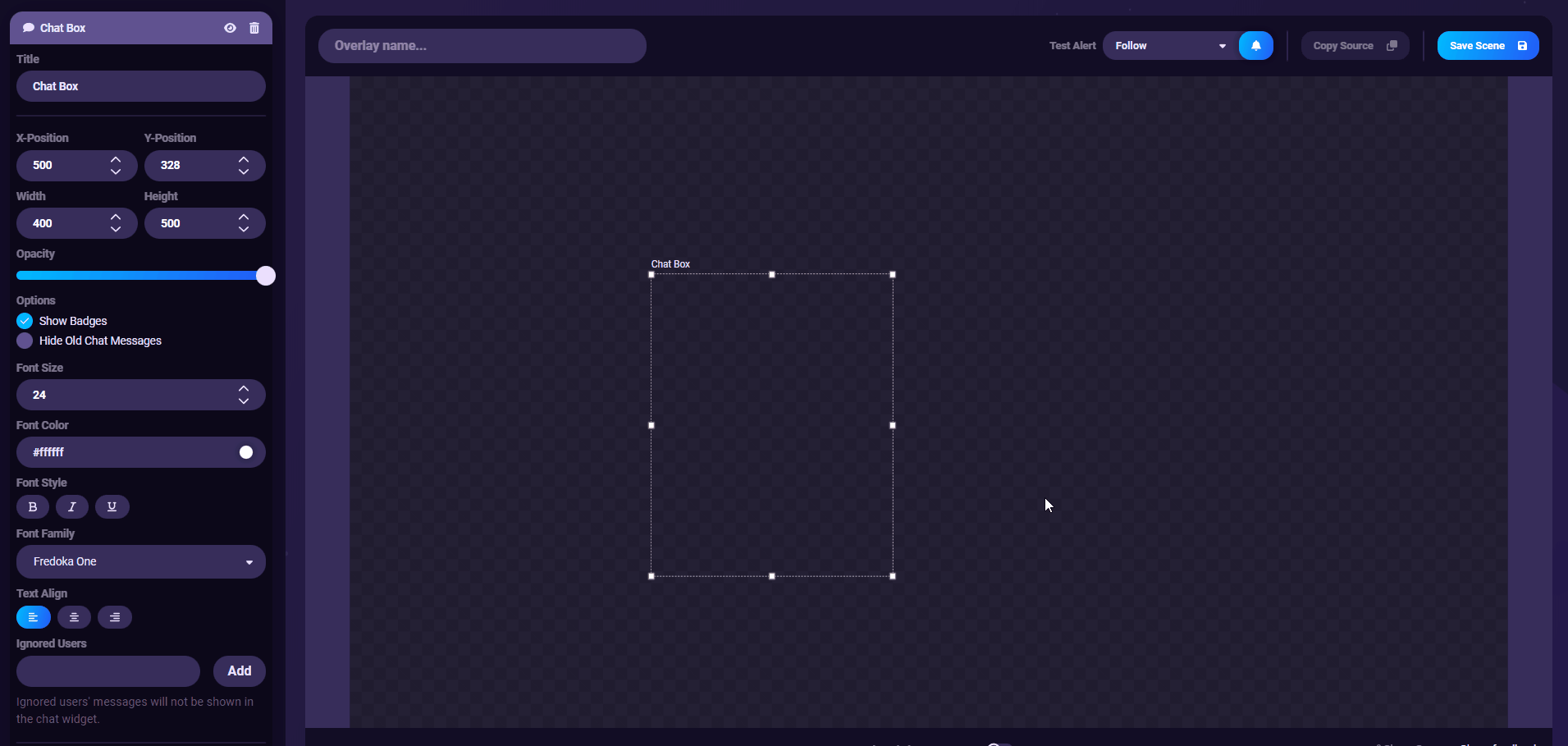 Also, please feel free to always reach out to our support staff if you have any issues or questions and visit our Discord Server.