These are the allowed sound formats when you upload a new sound file to the Sound Alerts library. The maximum upload limit is 200MB. However, the maximum sound duration is 5 minutes.
MP3
MP4
wav
3gpp
3ggp2
aac
MPEG
opus
webm
mp2t
In addition, you can convert your Twitch clips/videos & YouTube videos into your sounds. Just copy the URL and paste it into the input field where you create a new sound in the Sound Alerts dashboard.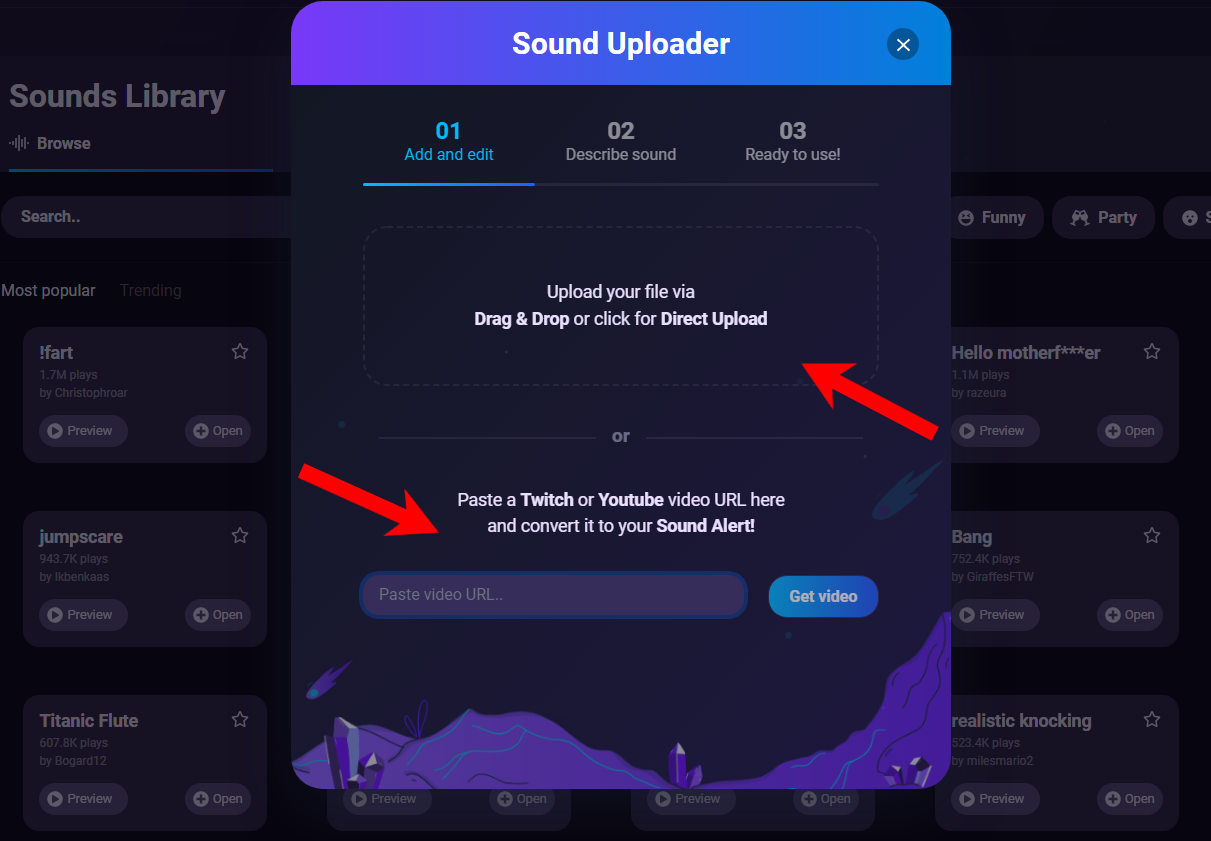 We recommend using MP3, MP4, or a .wav file!