There is currently an issue on the Twitch Dashboard in combination with the Firefox browser preventing the activation of the Sound Alerts Twitch Extension. If you are using Firefox and want to activate the Sound Alerts Twitch Extension please use another browser (like Chrome).
After you have completed the activation process, you can continue to use the Firefox browser as usual.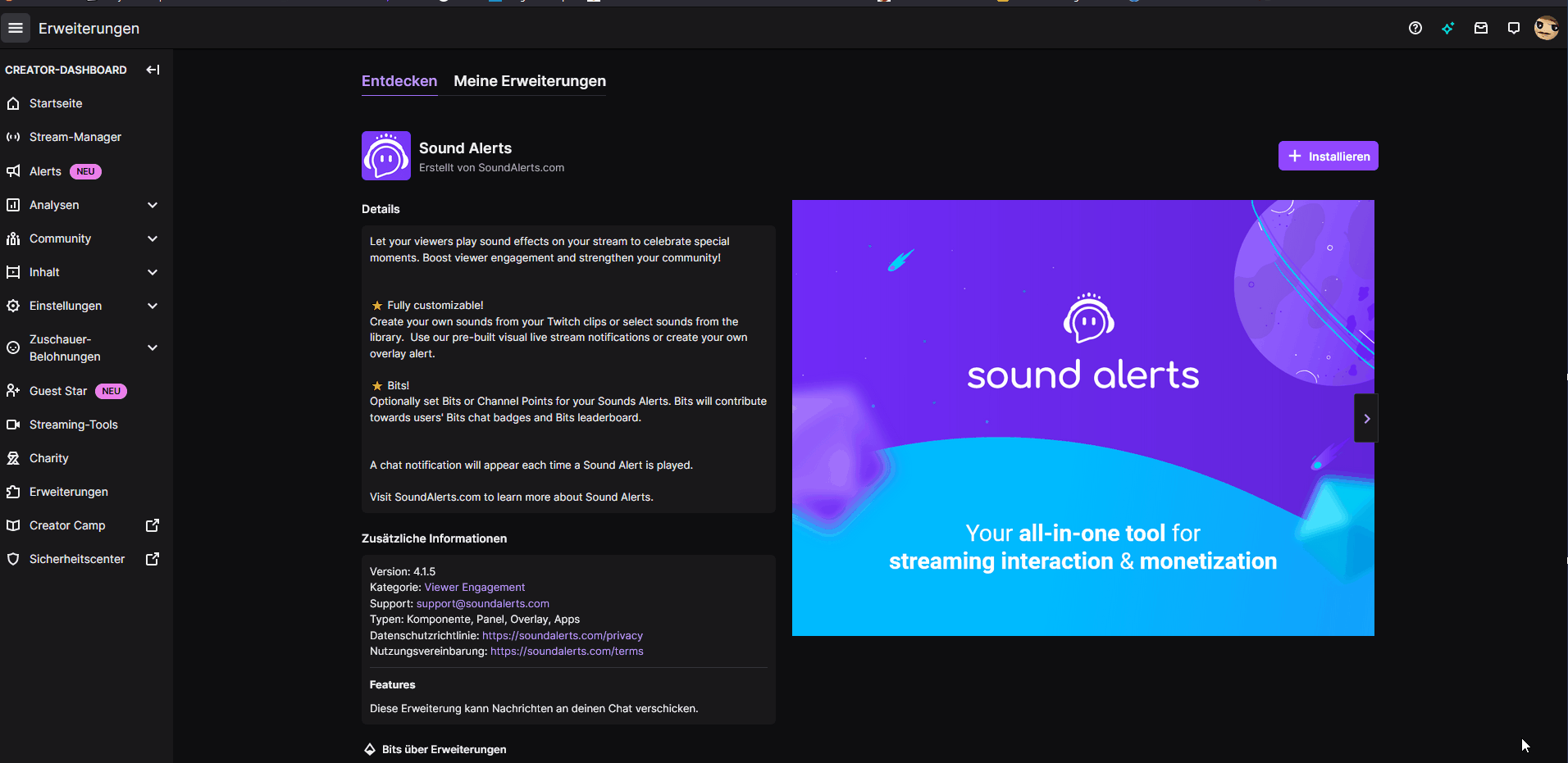 If you have any questions left, please get in touch with us and visit our Sound Alerts Discord Server.