This article shows you where to find the most trending and the most popular alert sounds on your Sound Alerts Dashboard for you and your community. If you are searching for the next perfect alert sound for your channel or some inspiration, our library in the Sound Alerts Dashboard will help you find what you are looking for.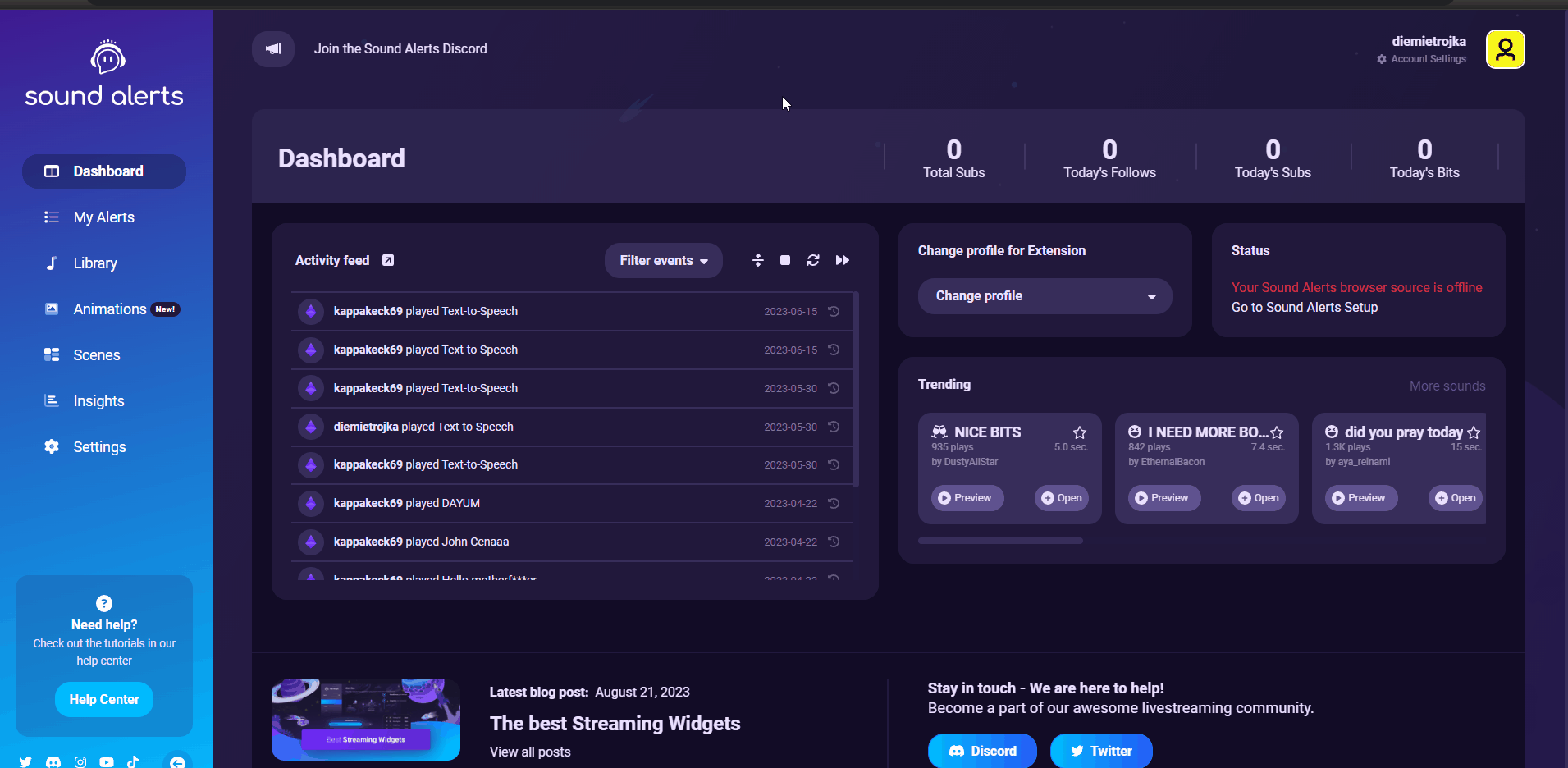 The Library will show you the following:
Trending Sounds
Popular Sounds
Popular Subscription Sounds
Popular Follower Sounds
Trending, gives you an overview of the recent community favorites, while Popular Sounds shows you the most liked alert sounds. If you are interested in one of these categories, you can expand the list by clicking on the headline or "View All".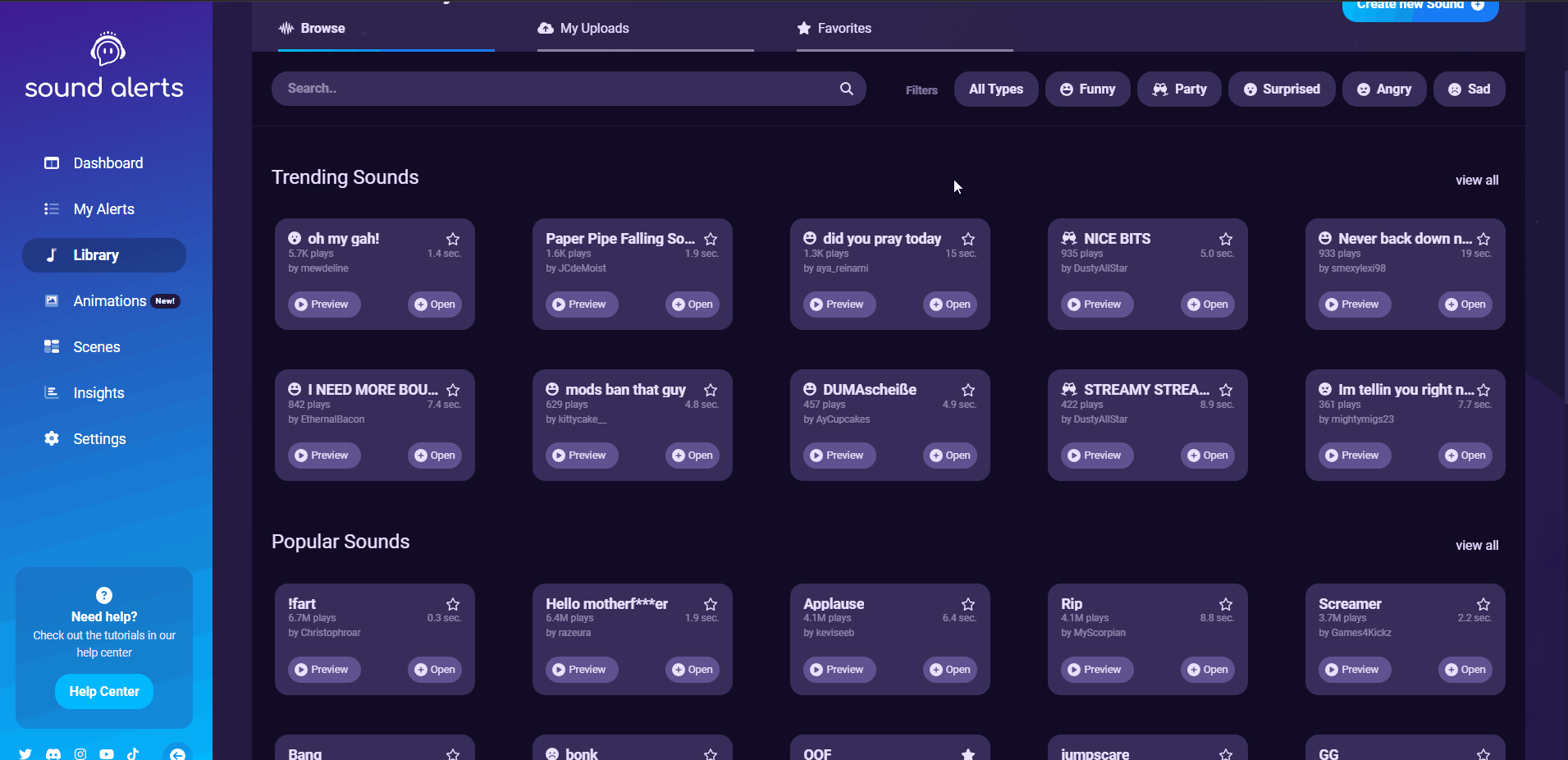 If you have any questions or need help, please reach out to us and join our Discord Server.