If you need assistance with the Sound Alerts Chatbot joining your channel, this article will help you solve the issue.
First, please check your Settings in your Sound Alerts Dashboard and make sure that Status Messages are enabled.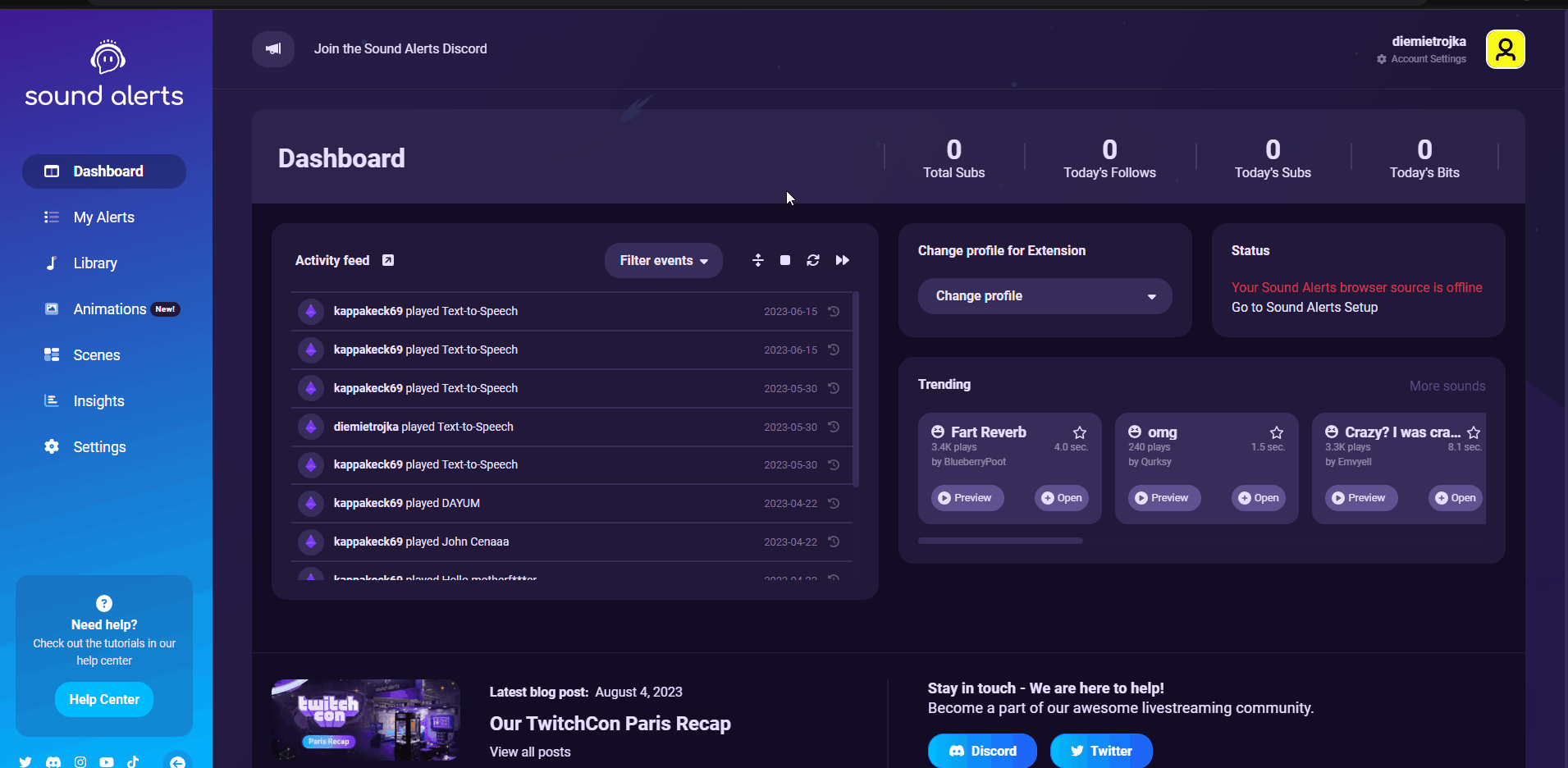 For Extension alerts, you need to ensure that chat notification is turned on in the alert settings on the top-right of your My Alerts section.
For other alerts, such as follow or Sub alerts, you need to ensure that you added a chat alert in the settings of that particular alert.
If you still face problems or have additional questions, please get in touch with us and visit our Sound Alerts Discord.