The new Sound Alerts Extension Setup Segments make it even easier to set up and customize your Sound Alerts Extension, and this article will show you how to use them. If you generally need help setting up Sound Alerts, please watch our dedicated video guide.
Select the Sound Alerts Extension layout
Using the new Sound Alerts Extension setup segments, you can now easily choose between three different options for your Sound Alerts Extension display. You can find these by visiting the "Settings" of your Sound Alerts Dashboard and clicking on "Setup".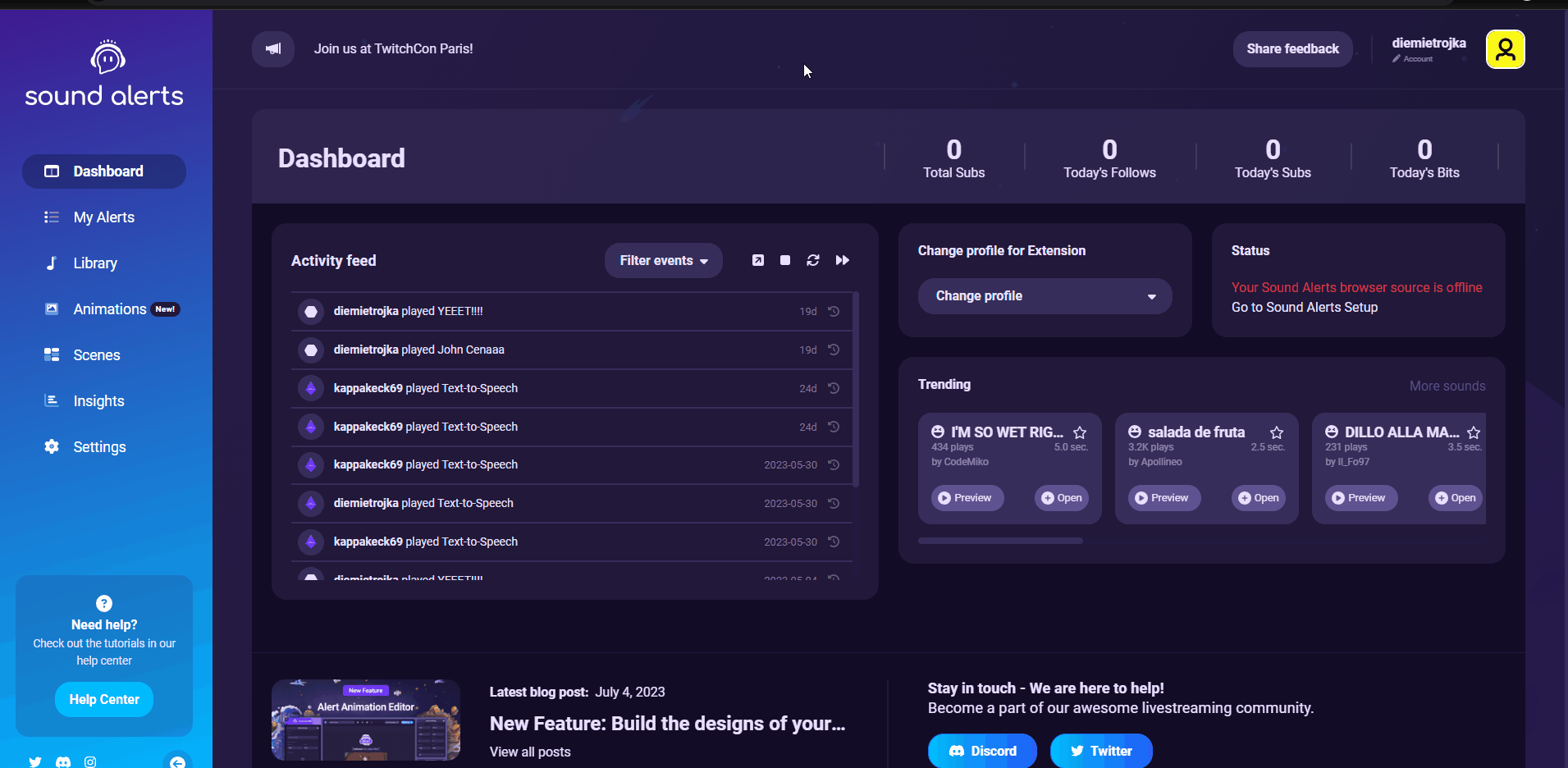 Those three options are Panel, Component, and Overlay.
Panel
If you choose Panel as your layout, it will add Sound Alerts as a Panel below the livestream player of your Twitch channel.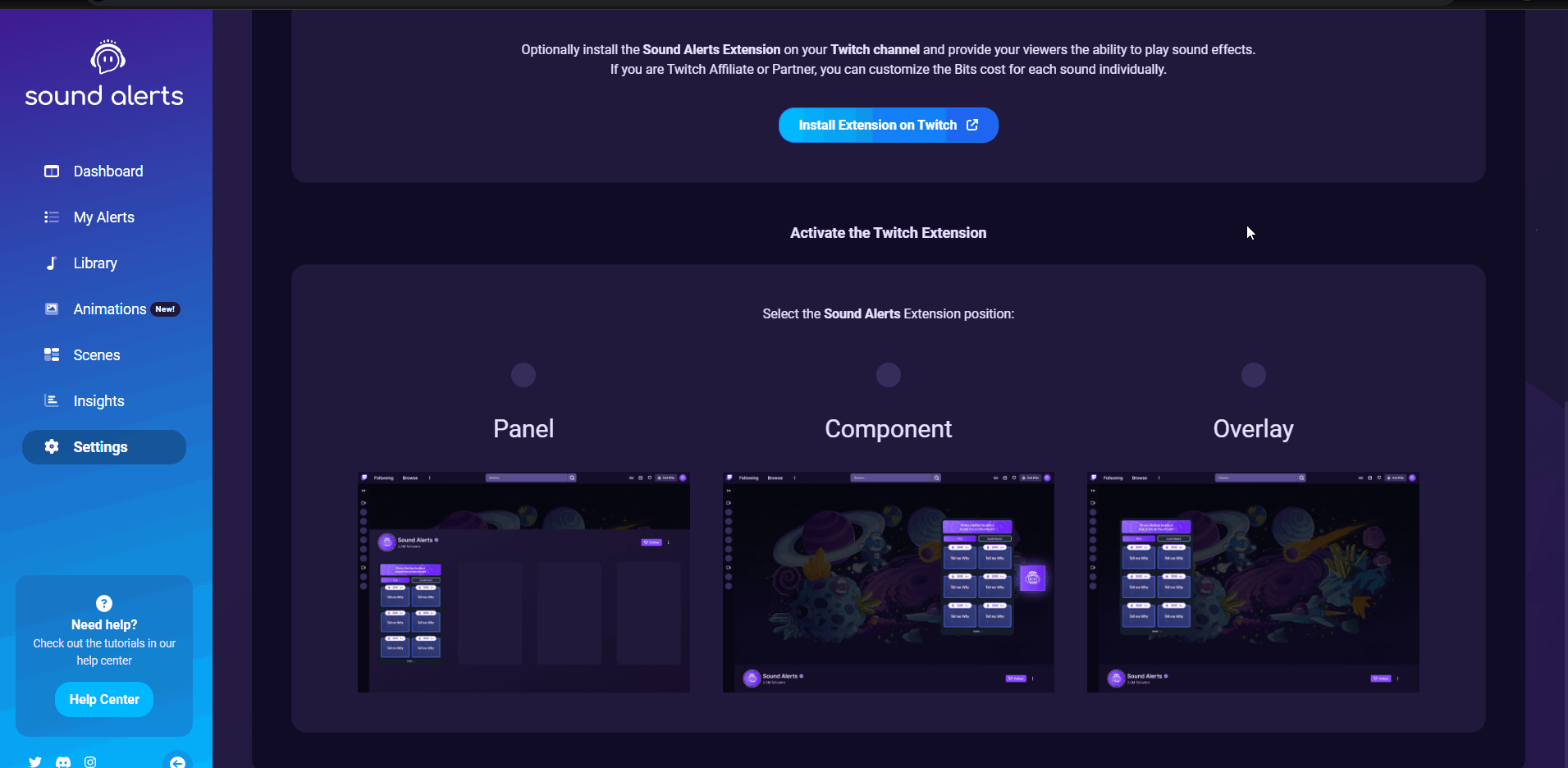 Component
If you choose Component, it will add Sound Alerts as a Component your users can open via a click on the right side of your livestream.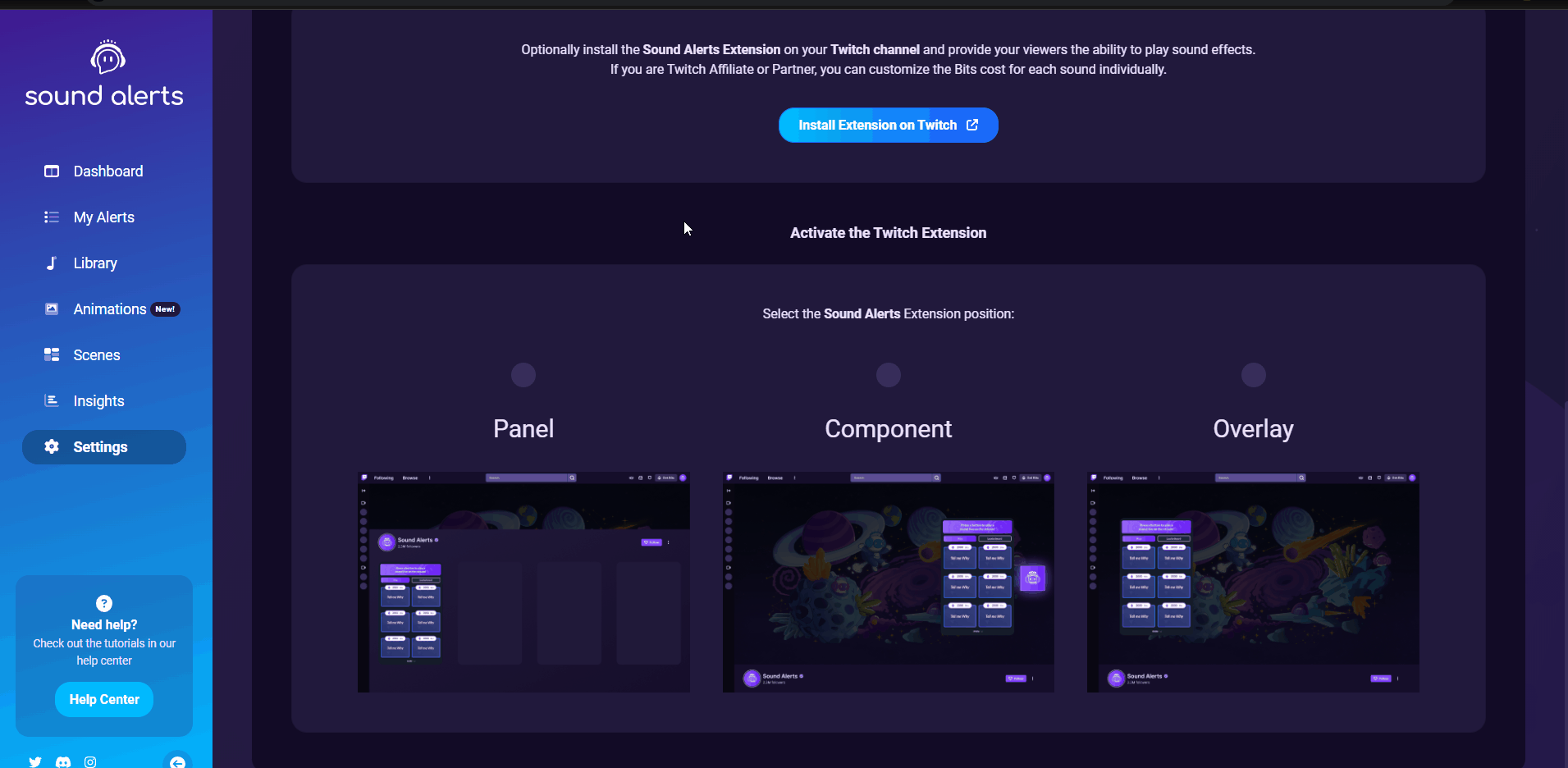 Overlay
If you choose Overlay as your layout, it will add a Sound Alerts logo as an icon on the top-left of your stream your user can access via a click.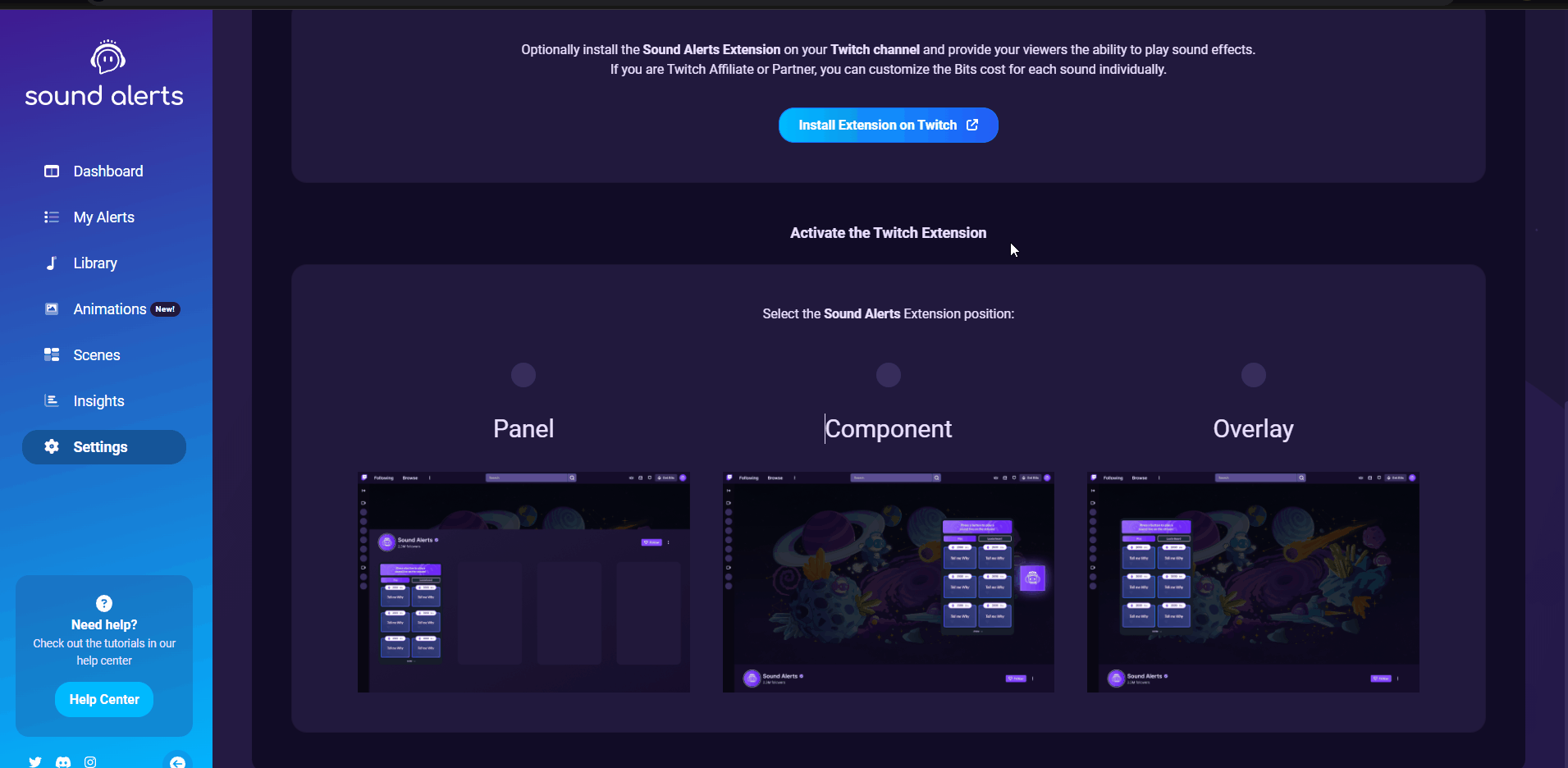 Congratulations, you have completed the setup of your Sound Alerts layout! If you have any questions left, please get in touch with us and visit our Sound Alerts Discord Server.