With Sound Alerts your viewers can also pay with their earned Twitch Channel Points to play sounds.
Sometimes it can happen that your Channel Point alerts don't work the right way, this can have multiple reasons. You can find some fixes below.
Channel Point sounds don't work anymore
If the channel point Alerts are not working anymore, try to refresh the cache of the Sound Alerts browser source. Also visit the Sound Alerts dashboard, head over to Settings, and make sure to toggle the Channel Point option off and back on again.
To refresh the cache, right-click your browser source and select properties. Click on "Refresh cache of current page" at the bottom of the window.
OBS Studio


Streamlabs OBS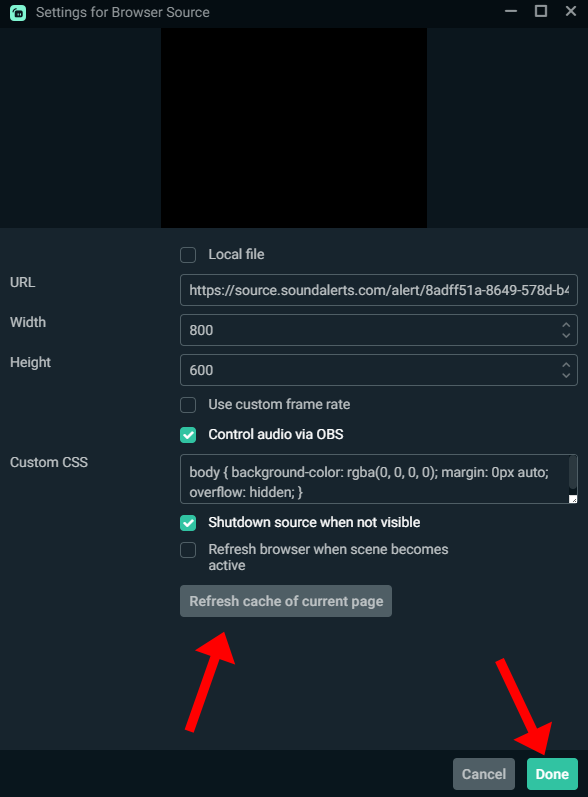 Channel Point sounds getting queued instead of playing directly
Please check if your channel point sound alerts are getting queued up in the viewer request section.
If so, please visit your Twitch creator dashboard and click on "Viewers Rewards" → "Channel Points" → "Manage Rewards and Challenges"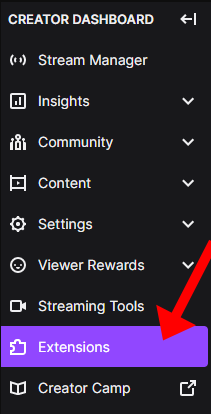 Now you see all channel point rewards. Press "Edit" and a window opens up. Make sure the "Skip Reward Request Queue" is enabled.