Changing the default alert is an important action to make sure the alert matches the corporate design of your livestream.
To change your visual alert, go to your Sound Alerts dashboard and head over to your overlay tab, and press on the "Edit" button.

Now the "Edit your Overlay" windows will show up. Here you can also change the animation duration and the transitions. Click on "Select Template".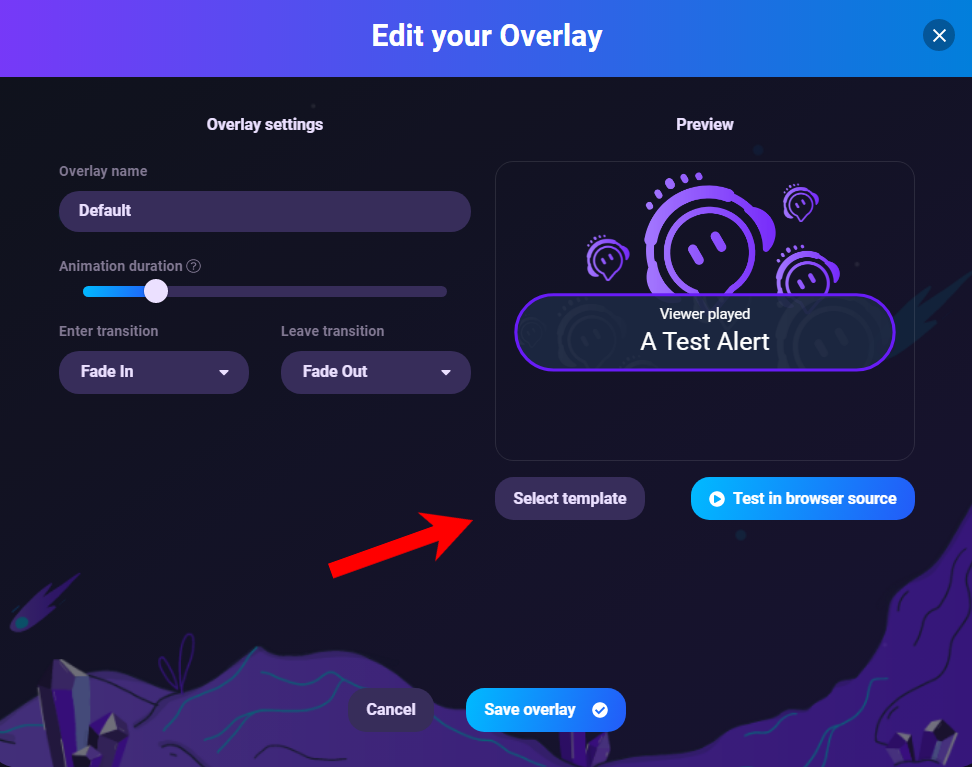 You now can choose between 7 different templates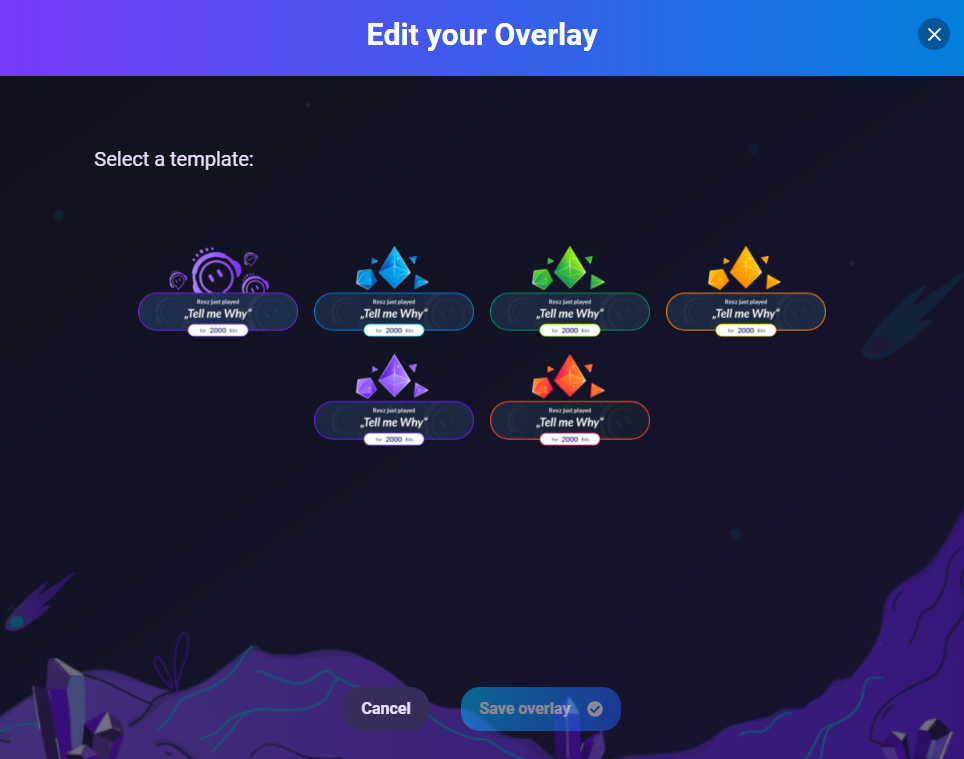 Don't forget to press "SAVE OVERLAY if you change anything.