A smooth viewing experience needs some stylish visuals: You can enhance the look of your stream by using our Alert Animation Store in the Sound Alerts Dashboard. This library will provide you with a massive set of alert animations to choose from, and you need no external tools besides your broadcast tool to activate them. Follow these simple steps to add the new alert animations to your livestream:
Setup Process in your Sound Alerts Dashboard
Visit your Sound Alerts Dashboard and click on the "Animations" section on the left sidebar.
Choose a design that suits your stream and click on it.
Select one of the color or theme variations on the right side.
Click on "Add this Animation to your Inventory" to save it.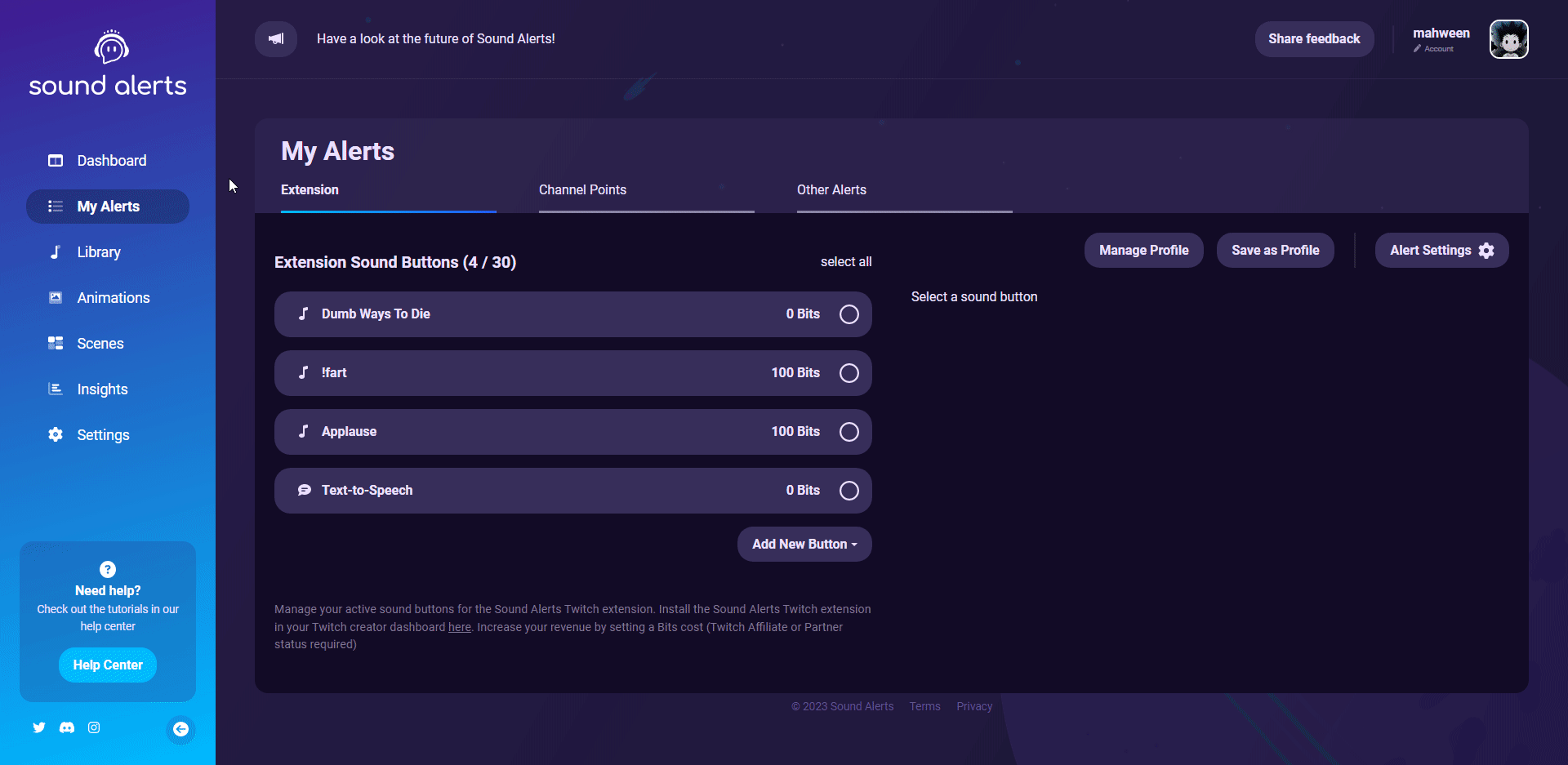 You saved the alert animation — now you only need to connect it with your alerts to make it appear on your stream.
Adding your new Alert Animations to your Alert
You can add alert animations from our Store to all alert types, including the Twitch Extension, Channel Points alerts, and other alert types such as Subs, Follows, and more. In our example, we will use the Twitch Extension alerts.
Visit the "My Alerts" section in your Sound Alerts Dashboard.
Select the alert type you want to edit at the top — we'll move on with Twitch Extension alerts.
Add a new sound or select one of your existing sounds on the left side.
On the right side, go to "Animations" and choose the animation you have just added through the Store.
Edit the animation text below that if needed.
Edit other alert specifications such as the Bits value based on your preferences.
Click on "Save" on the bottom right.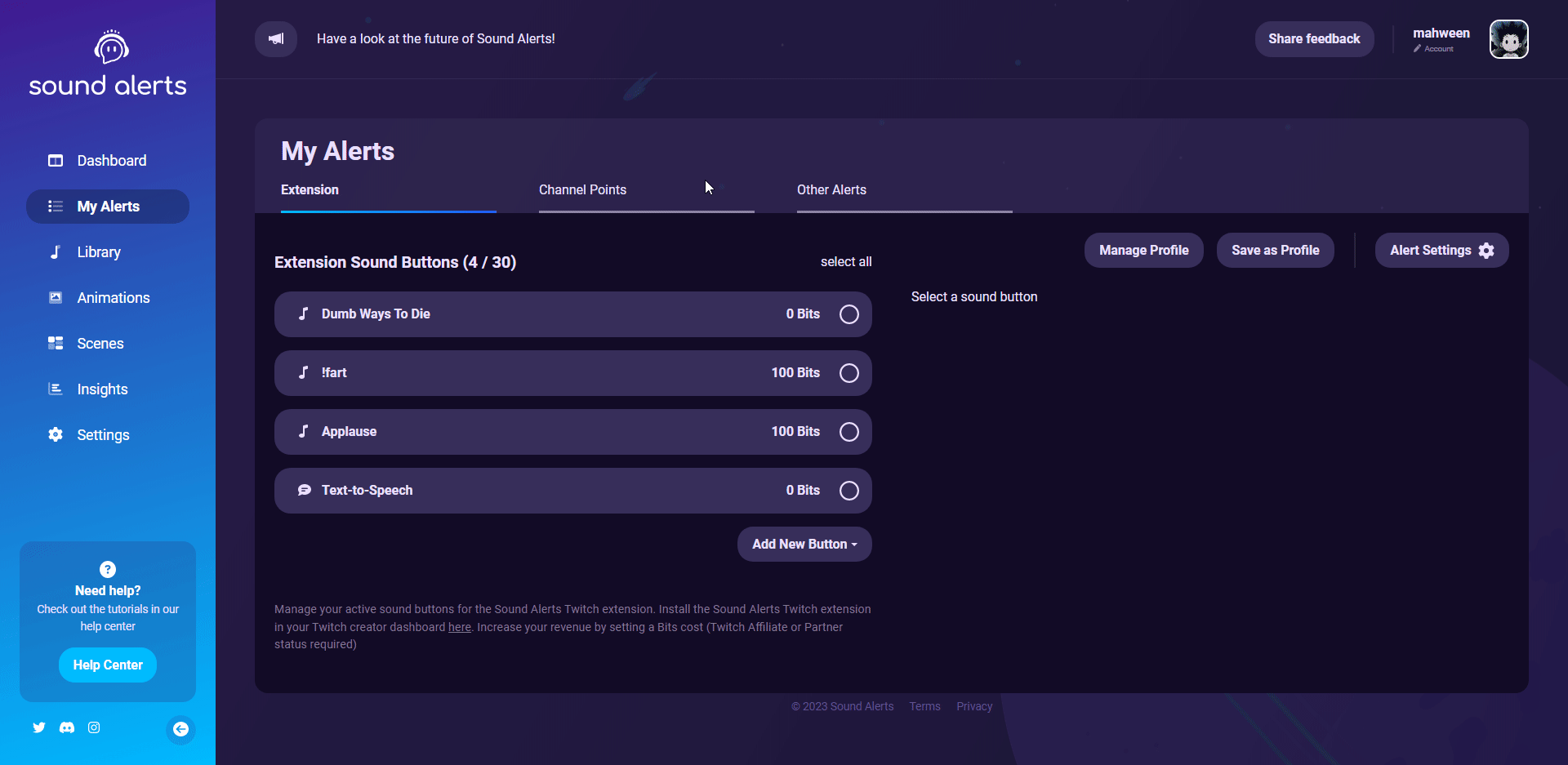 You added the alert animation to your alert — it will now appear in your Sound Alerts browser source. Repeat those steps for as many alerts as you like to enable a unique look for your stream.
Editing the Text of your Alert Animation
Sound Alerts lets you edit the dynamic text displayed on each alert animation. During the setup process described above, you can change and add various variables.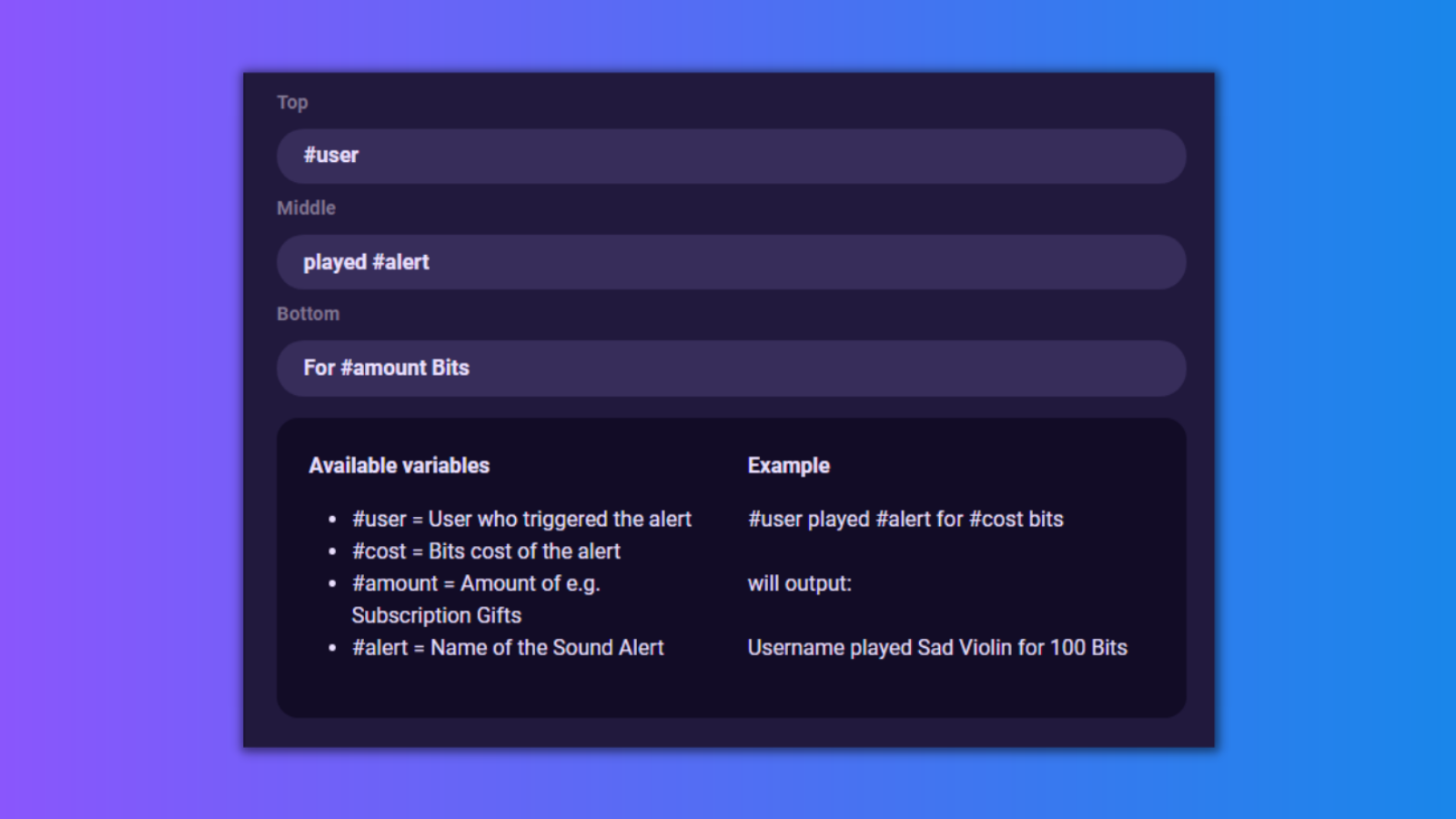 Need Help or found an Issue?
If you need help with the setup of new alert animations through Sound Alerts, feel free to use our general video setup guide or join our Discord to create a ticket and talk to our team.