Introduction
Overlays allow you to personalize your alerts so that your livestream reflects your style and channel design. In the following paragraphs, you will learn how to create and customize your overlays with Sound Alerts.
Did you already create your overlays and want to assemble your alerts? Then click here.
Your first overlay
To create overlays, you have to select "Overlays"(1) in the navigation bar on the left. The overview will open as soon as you have done that (2).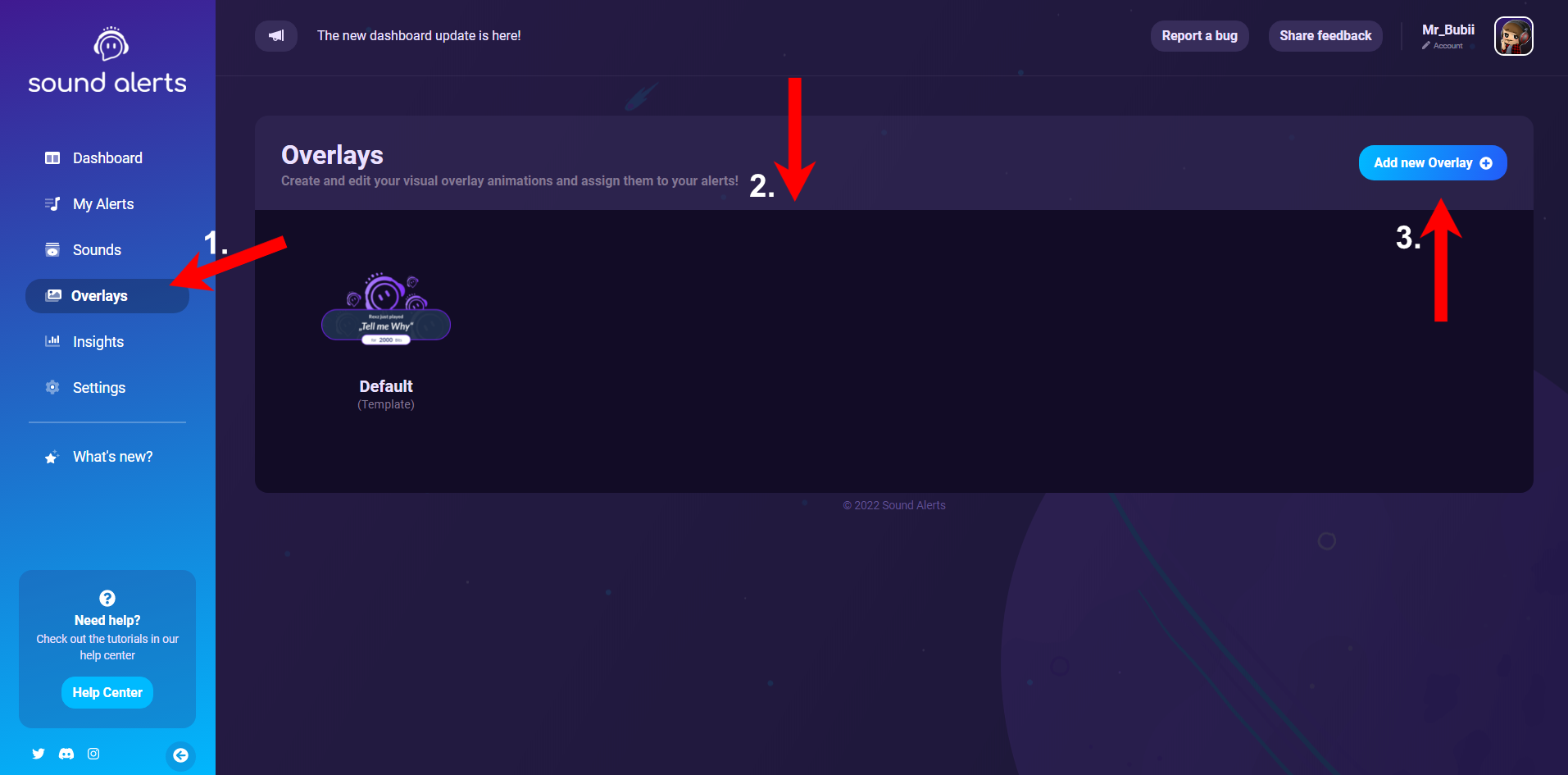 You can see all of your created overlays on this page. You can not delete the "Default" overlay.
To create a new overlay, select "Add New Overlay" (3), and the following overview will open: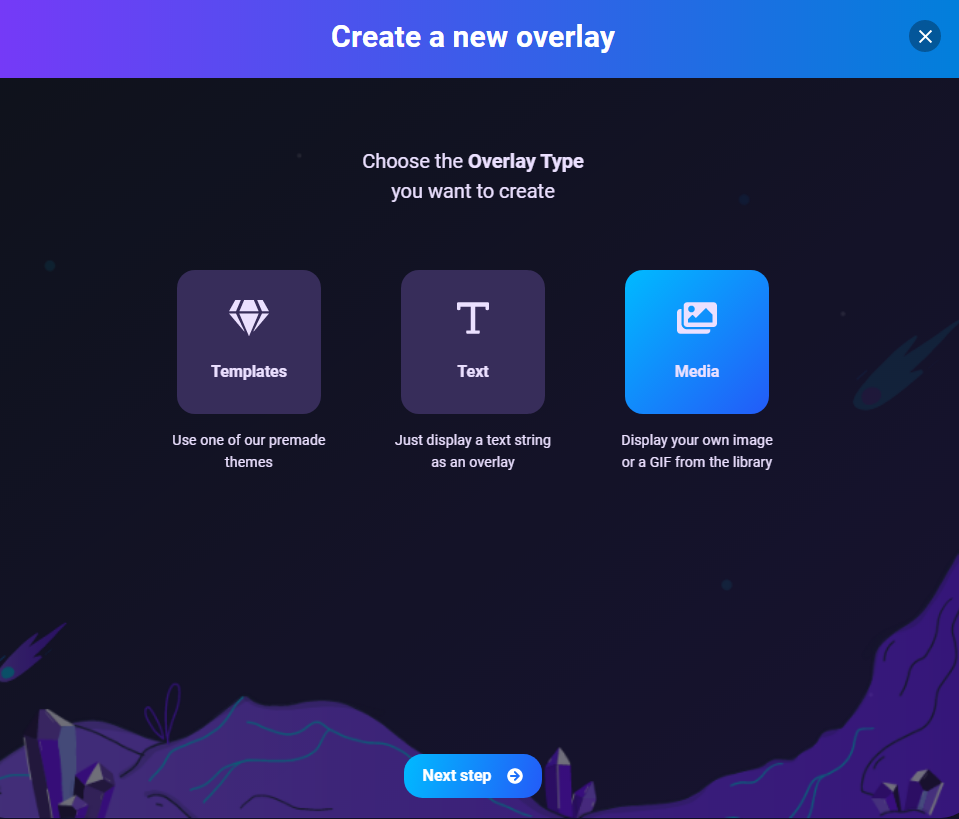 There are three available overlay design options.
We will choose the "Media" overlay type. The other overlay types work in the same way.
Select "Media", click on "Next step," and the "Create a new Overlay" window opens.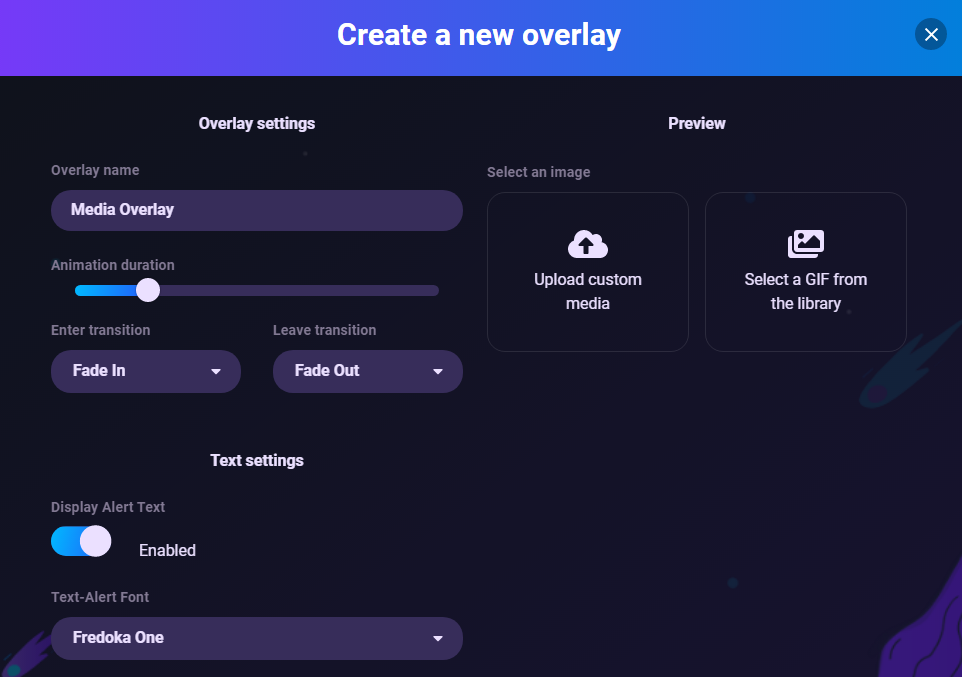 In this window, you can change various settings from the name of your overlay to the text.
But first, we want to add a media source. We can choose between two options: Upload your media or use our library.
We want to upload a custom media file, so we select it.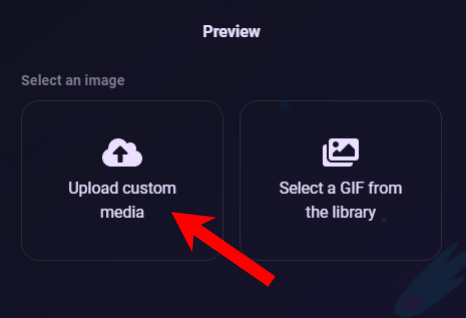 Now a new window opens. Here you can upload something by drag and drop, or click on the area and select the file from your file browser (4).
Below you see all your recently uploaded files (5) and have the possibility to select them again.
Note: Overlay upload specification: only images, including GIF. max 10MB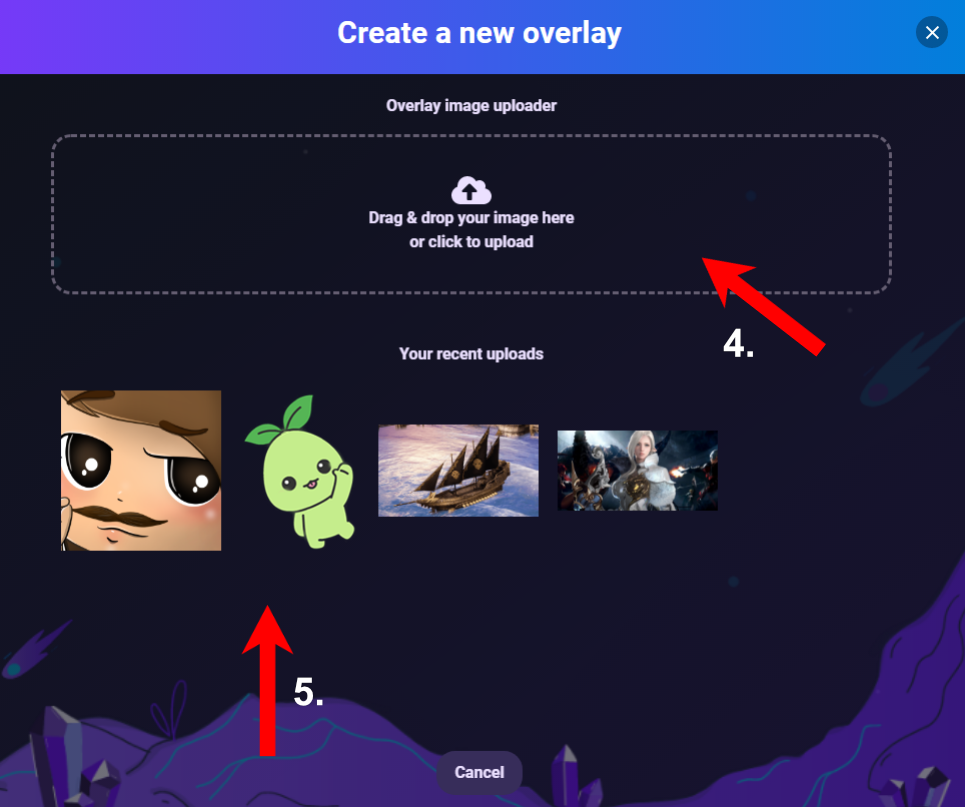 After choosing a media file, you return to the last page and see your file in the preview on the right.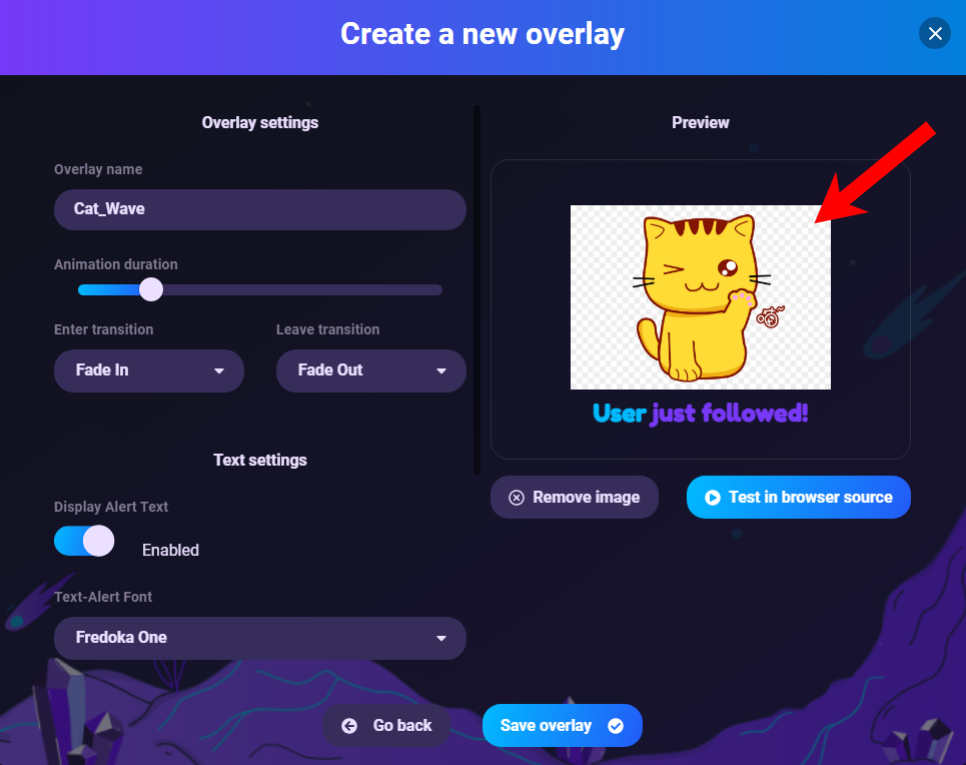 After adjusting all the settings you want, press the "Save Overlay" button and the "Finish" button afterward.
You will be redirected back to the overlay overview and see your finished overlay that you can use for different alerts.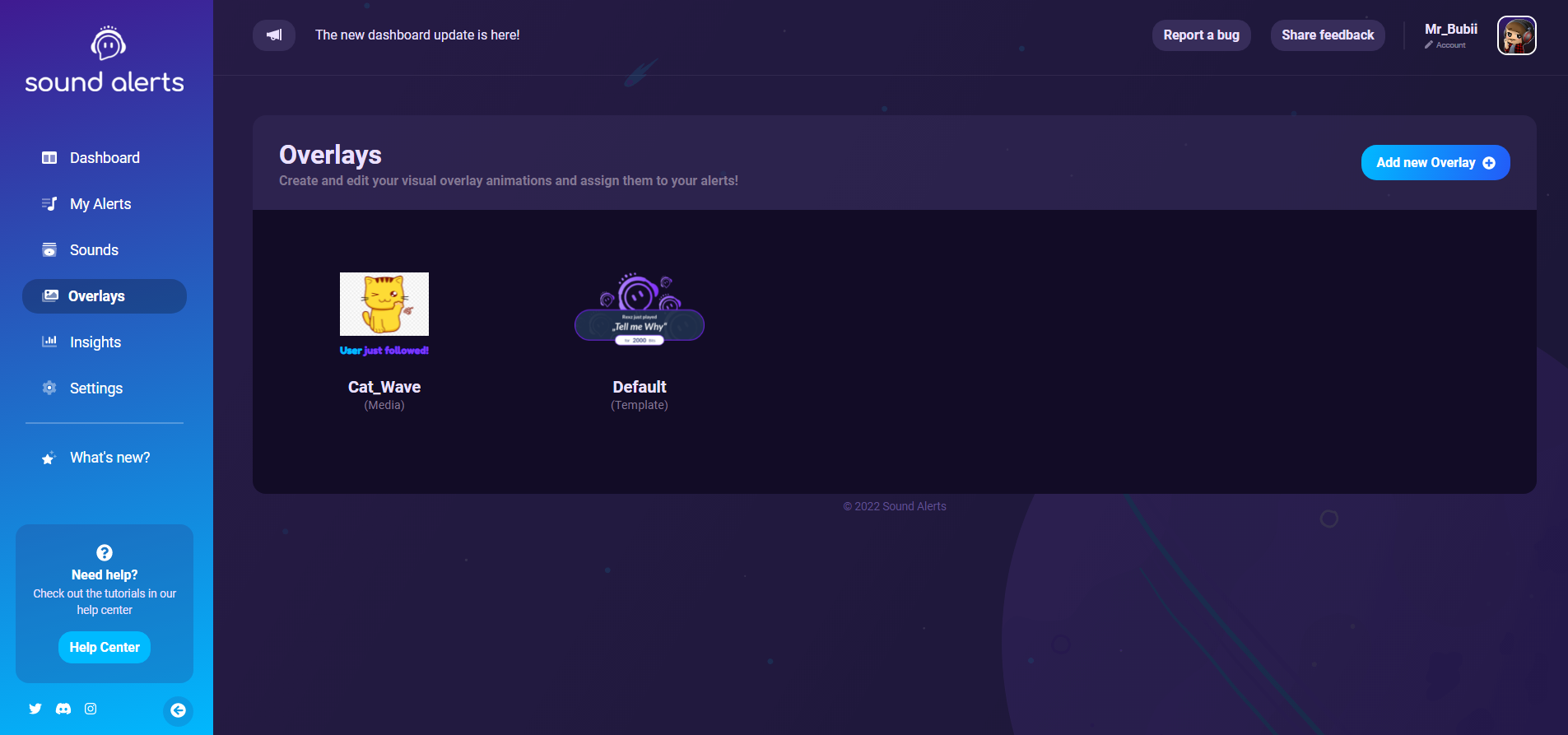 If you want to learn how to create alerts for your livestream, then click here.